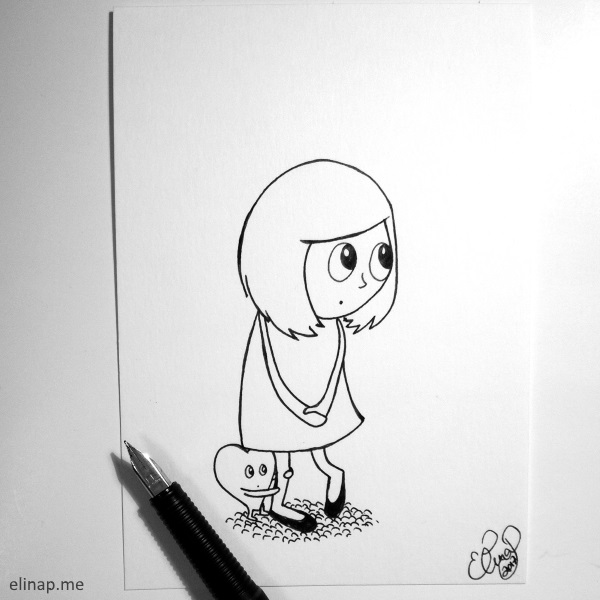 In December I'm drawing emotions represented for us by Mira, her heart and other friends.
Daily Doodling – SAYING I'M SORRY
Sometimes it takes so much to say I'm sorry.
But it's worth it.
I'll share these daily again on my elinap page over at Facebook too!
Click "See first" and you'll be in command of the algorithms.