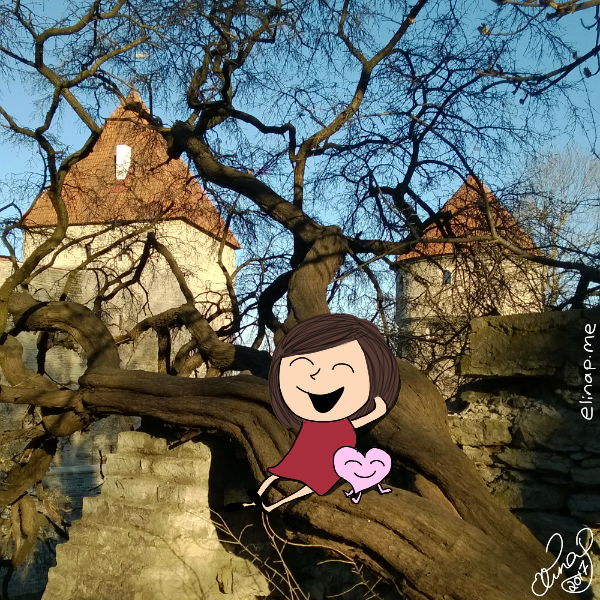 Greetings from the medieval city of Tallinn, Estonia!
I spent a wonderful mini holiday there with one of my outer children and we had such a lot of fun! He asked me to draw Mira sitting on this tree – So Mira came along too!
What is your favorite way to enjoy new cities?