Here we go again! I find it very inspiring and relaxing to meditate through Deepak Chopra's and Oprah's Meditation Experiences and
love to doodle the insights I get from their daily messages.
It's easier to let it sink in this way. Here are the doodles from the first week:
Day 1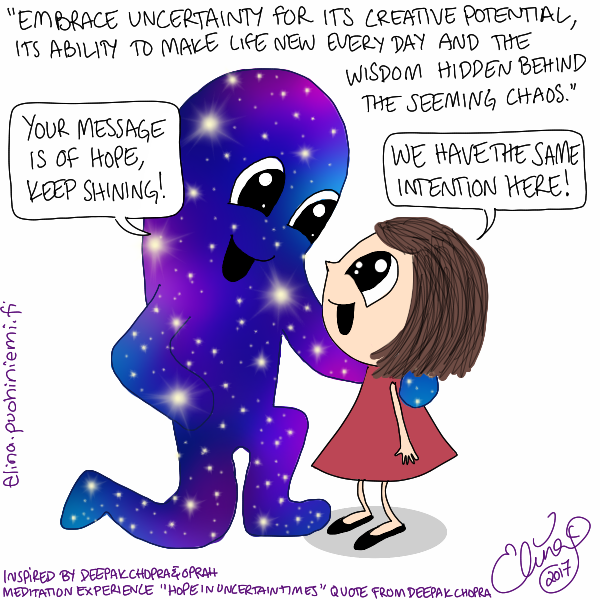 Our Universe is filled with a message of hope!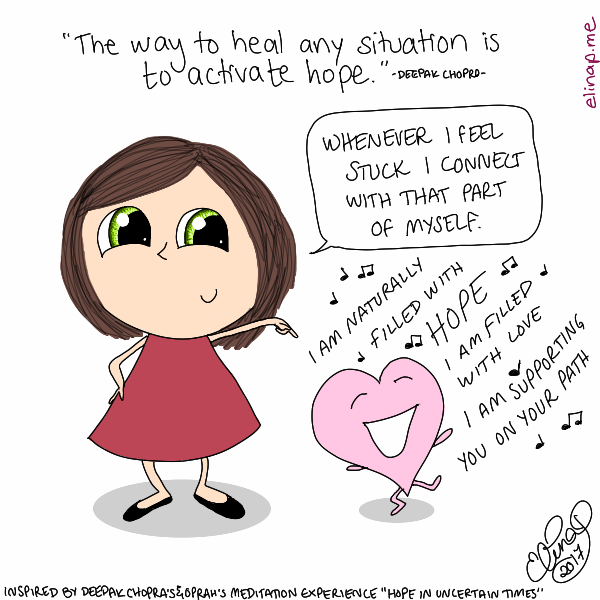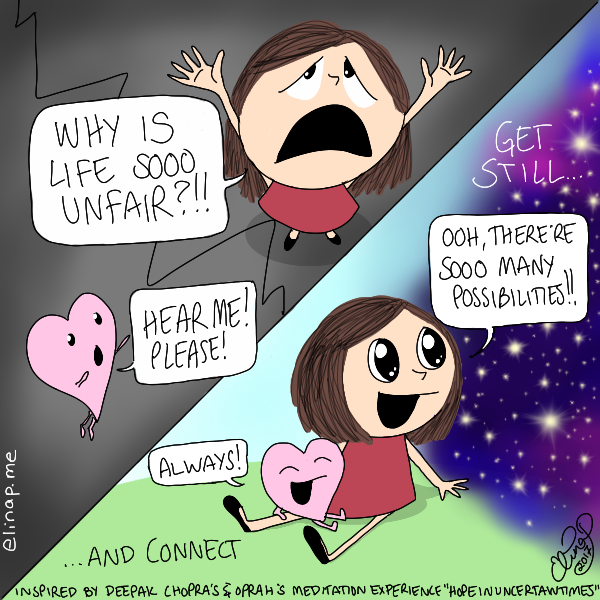 We are free to choose how we react to uncertainty. Here Mira reaches for the skies (external) when she's desperate,
but learns how hope is truly awakened by getting still and listening for inner guidance. So powerful!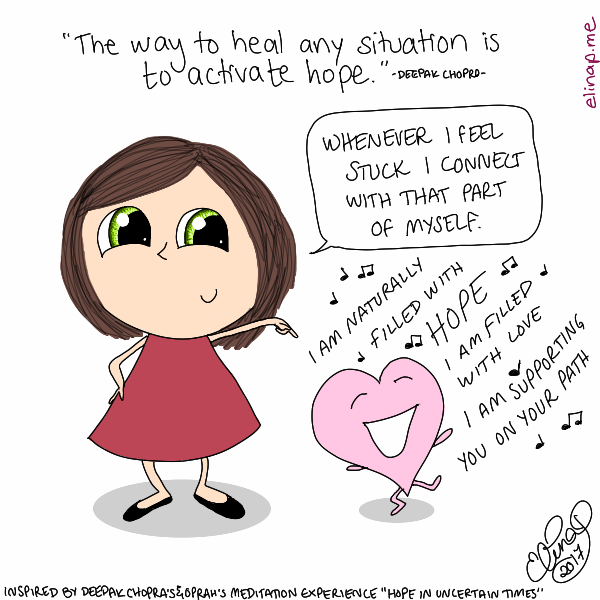 Where ever our heart casts her hope-filled light we can see infinite possibilities opening up.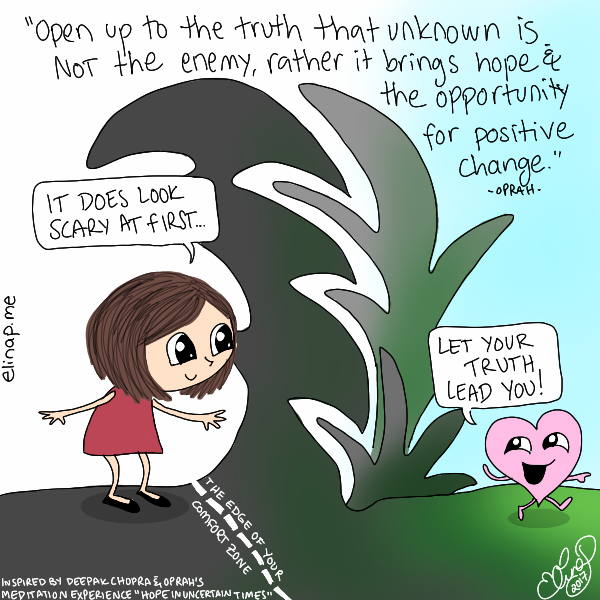 On the edge of the uncomfort zone… Again.
Your truth takes you on the other side, where positive change awaits.
What are you waiting for?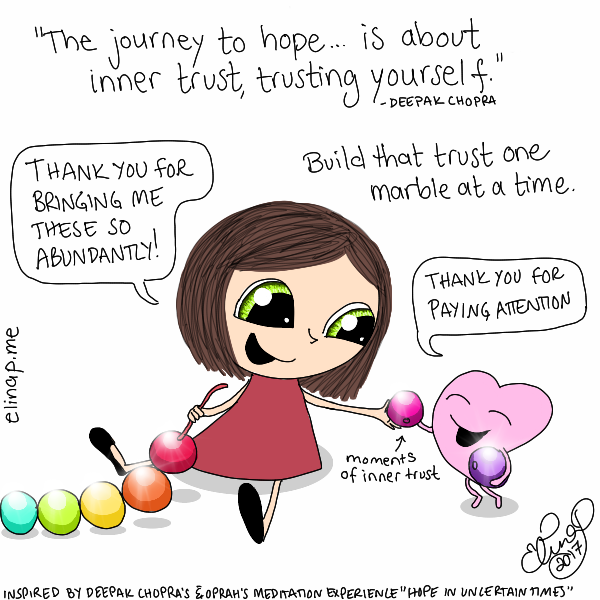 Those moments we can trust ourselves are plenty..
Pay attention and you'll have sooo many more chances to get those precious moments added in your daily life.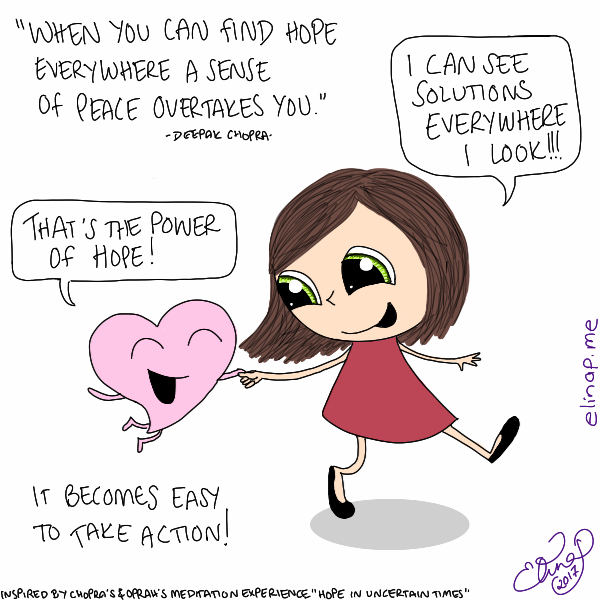 Wouldn't you feel FREE to take action if you saw hope in everything? I would for sure!
Are you participating in the meditation experience?
What is your favorite quote from week one  which was all about finding hope from within?
---
You can see the previous meditation experiences that I've doodled through with Mira in my Pinterest board. (This is already the seventh time! I'm hooked!)