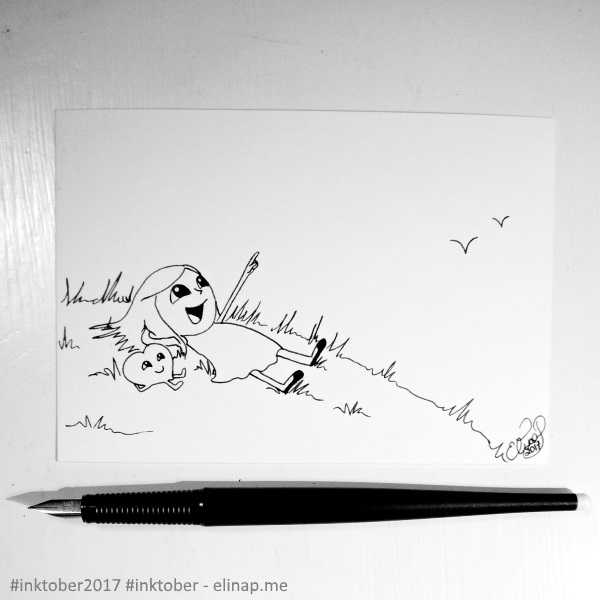 Inktober Day 19 – Cloud
Ahhh, clouds!! I started to first think about HOW to draw a cloud, but then again ended up not drawing a cloud and instead drew this..
This makes me think of clouds of all kinds and really ignites my imagination and sends me back to those summer days that it's nice and warm and wonderful to just lay down on the ground and observe the clouds..