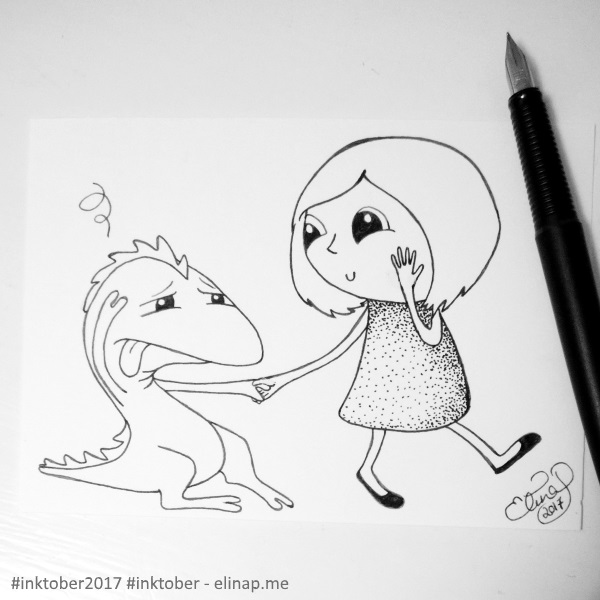 Inktober Day 18 – Filthy
This was a hard one!
I might gotten too far with the subject too.. Looking from another perspective.. Like what would ego think about filthy.. This one is devastated about too much cuteness.. But oh well, some ego's could be this way about some filthiness too..
But it was a fun thing to draw! 18 days of playing with ink daily and I love it!