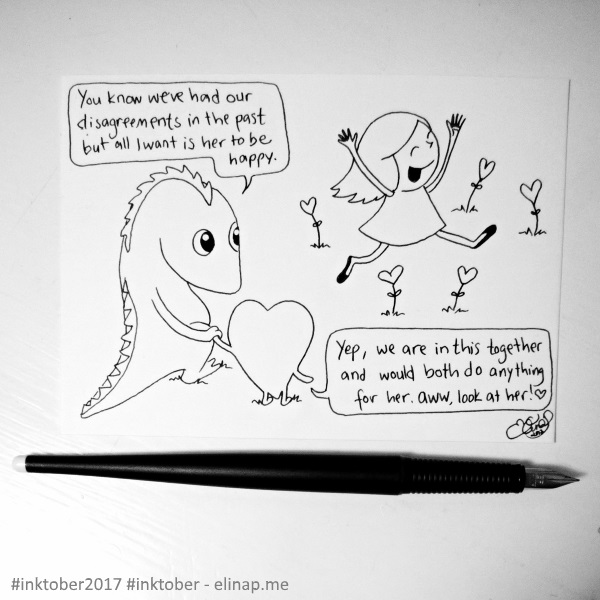 Inktober Day 29 – United
Imagining loving parents looking after their child..
The ego has his own perception of parenting – His appearance is essential in making us stay alive. He can alert us of danger and make us feel uncomfortable when something needs to change in our lives.
The heart accepts everything in a loving way. Those times we are consumed by our humanity only teaches the Universe and gives us precious lessons where we can learn from on our path. Every bump in the road is okay! All is well!
PS. I've decided that I will be continuing the daily prompts in November too!
But with a twist – I'll be drawing animals that represent our different strengths and I'll post them in Finnish at my Tarinatädin Värityskuvat blog. But I will be also posting them in English at my elinap.me Facebook page if I have time and possibility to do so on daily basis, but at least I can promise a weekly post. Remeber to click 'See first' on the Following tab and you'll never miss a post!