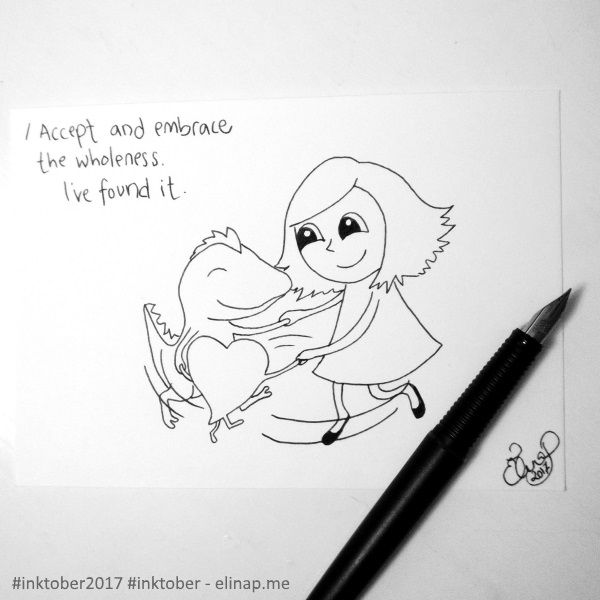 Inktober Day 30 – Found
Finding it doesn't mean it always goes smoothly.
But this dance of life is so much more fun when we are aware of the forces that affect our decisions.
PS. I've decided that I will be continuing the daily prompts in November too!
But with a twist – I'll be drawing animals that represent our different strengths and I'll post them in Finnish at my Tarinatädin Värityskuvat blog. But I will be also posting them in English at my elinap.me Facebook page if I have time and possibility to do so on daily basis, but at least I can promise a weekly post. Remeber to click 'See first' on the Following tab and you'll never miss a post!