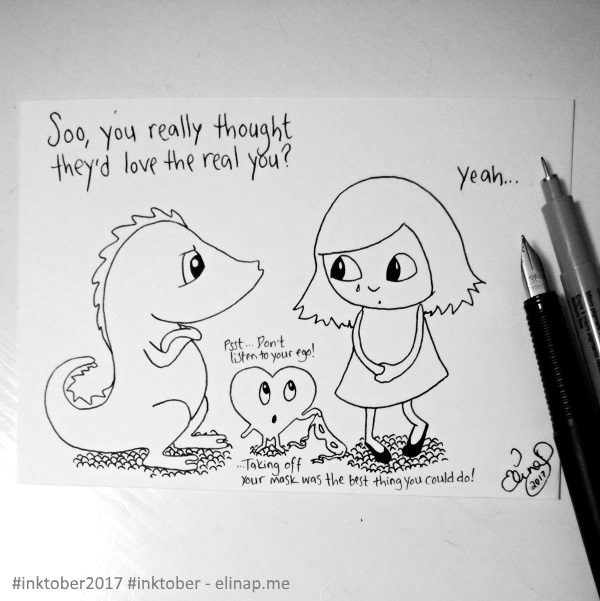 Inktober Day 31 – Mask
Last day of the #inktober2017 challenge! I'm so happy I stayed on the game and did these daily ink drawings with ease and joy! Thank YOU for sharing this journey with me!
And what comes to this particular doodle.. We wear so many masks and are so afraid to take them off. Sometimes when we do and something happens our ego may start to beat us up. But our hearts little whisper still says it's the best thing that you could do! Just keep unmasking yourself and you'll see that the world will answer with more beauty, love and appreciation. (Even if you have doubts in the beginning)
PS. I've decided that I will be continuing the daily prompts in November too!
But with a twist – I'll be drawing animals that represent our different strengths and I'll post them in Finnish at my Tarinatädin Värityskuvat blog. But I will be also posting them in English at my elinap.me Facebook page if I have time and possibility to do so on daily basis, but at least I can promise a weekly post. Remeber to click 'See first' on the Following tab and you'll never miss a post!