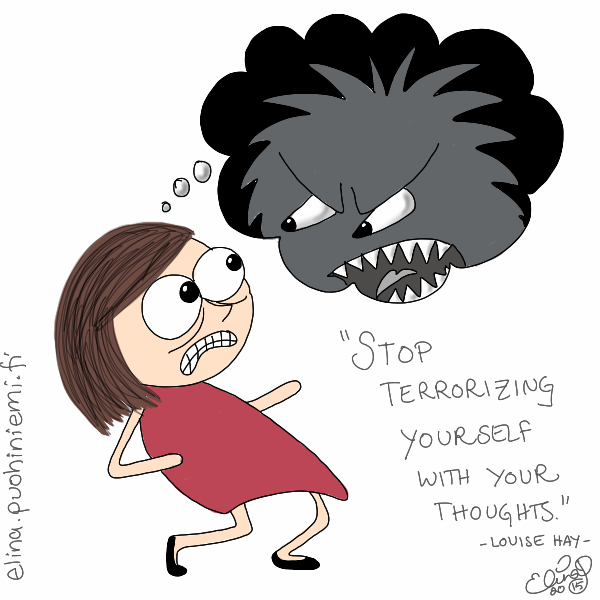 Here's another one of my favorite oldies from my doodle archieves!
It's always a slap on my face when I remember this. Like D-oh, did I let it happen again!!?! Been terrorizing myself with my thoughts again…
Have you ever caught yourself in the middle of terrorizing yourself with your thoughts?