It all started with A Course in Miracles
 I studied the workbook by journaling it and on the pages of my journal appeared a little bald stickwoman to help me comprehend the lessons. I found it easier to understand the dualistic world with the help of these figures.
On May 12th, 2014 (Lesson 51) she got hair and continued to appear now daily on the pages of my journal with a lot of something to say (I spent hours daily to go through one lesson at a time!)
Mira Gets Her Name
At first I called her Hertta (Hearts in a card deck and a female name in Finland), but a little bit later her name changed into Mira as in Miracle. A human is called "ihminen" in Finnish and miracle is "ihme". So I thought that maybe Mira means also "human" in English.. (I love to play with words in some weird ways..)
The Colors Came In
In September 2014 I published my first colorful Mira-doodle as a part of a three week doodle challenge by Molly Hahn. It was a 21-day doodle challenge and I was really scared of pushing the publish button. BUT people never said anything I feared. Phew! Doodling myself into the light began!
Mira(cle)Doodles Online Community Was Founded
In January 2015 I participated in Kate Northrup's #MoneyLoveChallenge by studying its lessons by doodling and published those doodles in Kate's facebook group getting overwhelmingly loving support and so I began to see that these doodles have more power in them than I can imagine.
They didn't move only me, but many others too!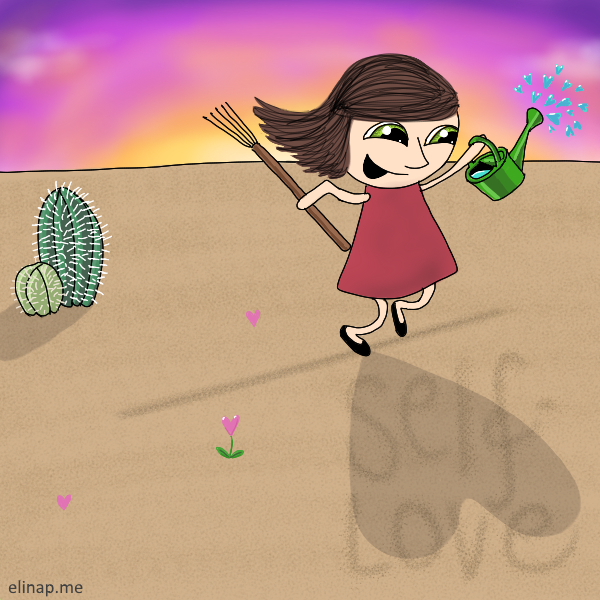 Next I founded a free online community, Mira(cle)Doodles, for these doodles. There I shared more vulnerably and could interact better with my followers. I gained a lot more confidence with that and feel forever grateful for all that we experienced together!
365 Daily Doodles
I decided to devote year 2015 to daily doodling and bringing the love and light I get from Mira to everyone who needs it too! And being blissfully free from the outcome, I was curious to see where she'll take me!