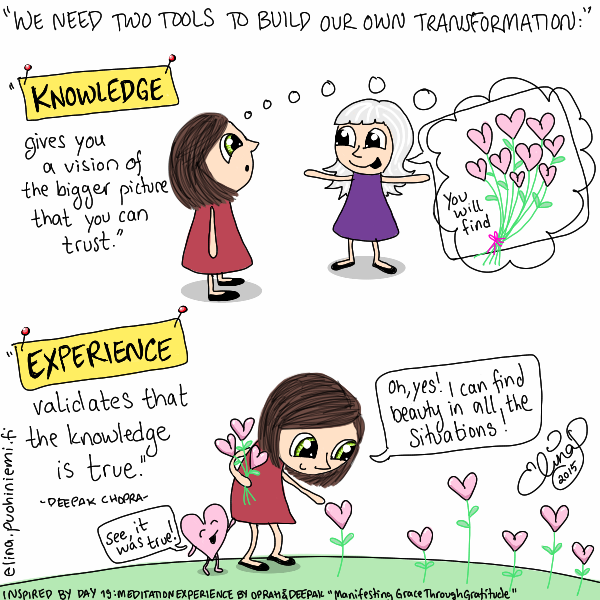 A Message From Mira: There Are Two Kinds of Action
So there are two kinds of actions you can take right now!
One is to explore and gain more knowledge, take courses and connect with & learn from people who have done what you dream about.
The other is to put yourself out there and deepen that knowledge you have so enthusiastically gathered over the years and put it into action! See, it works!!
Both tools are equally important!
Which one is your favorite?
My love of learning easily drives me toward the first one, but as I've learnt (!) that getting more experiences accelerates my learning I'm now leaning toward that a little bit more already – it's more of an inward exploration that way. I love this!
Welcome to Follow Mira on Fb
Mira posts her sweet weekly reminders over at Facebook all through the summer!
Click "See First" and you'll never miss it on your newsfeed!