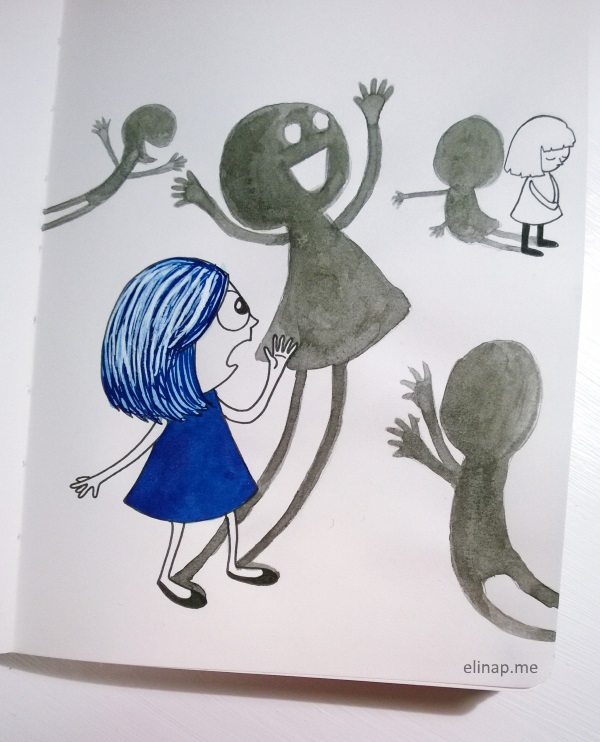 This morning, before I went to work, I read a book where they describe the shadows of different enneagram types. I was entertained by what they wrote about my shadow: It's one that calls in the collective shadow. They wrote that my shadow is one that easily takes the collective shadow as part of it.
This made me stay really aware the whole day. Noticing how others felt and what their shadows looked like. I stayed really conscious and asked my shadow back everytime it tried to go over and ask those other shadows to join. I made it!
It's a wonderful feeling to be so aware and stay centered the whole day!