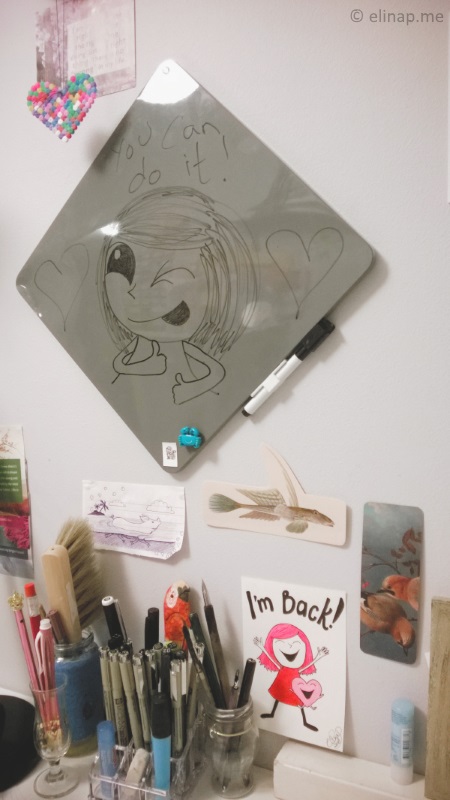 A Message From Mira: You Can Do It!
Today I appeared on Elina's white board (or grey board if you like…) with this message.
Whatever it is in life that sparks your joy,
Makes you lit up,
Brightens your day…
Go for it – It pays off big time!
Welcome to Follow Mira on Fb
Mira posts her sweet reminders over at Facebook!
Click "See First" and you'll never miss it on your newsfeed!