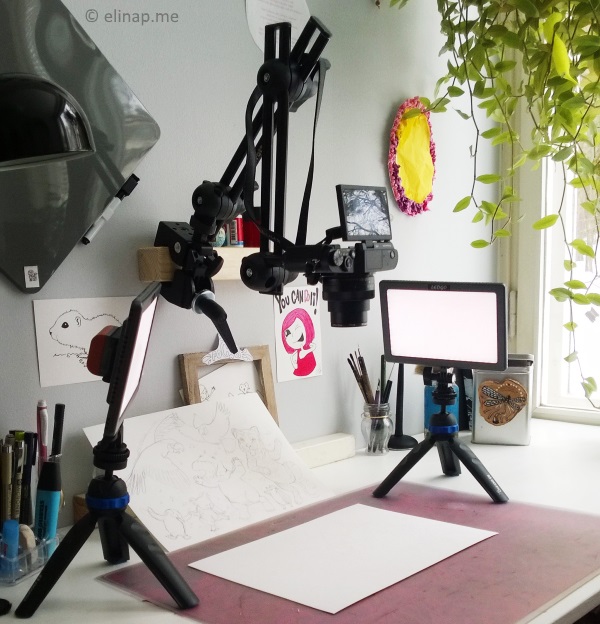 Celebrating New Beginnings
I'm so grateful for the first grant I got that made it possible
for me to get these equipment for shooting videos on my desk!

I love it!!!
Here's a video of my latest creation – One animal for each continent dancing together joyfully!
It's 16 times faster than in reality, so it took me about 16 minutes to ink this sketch up.