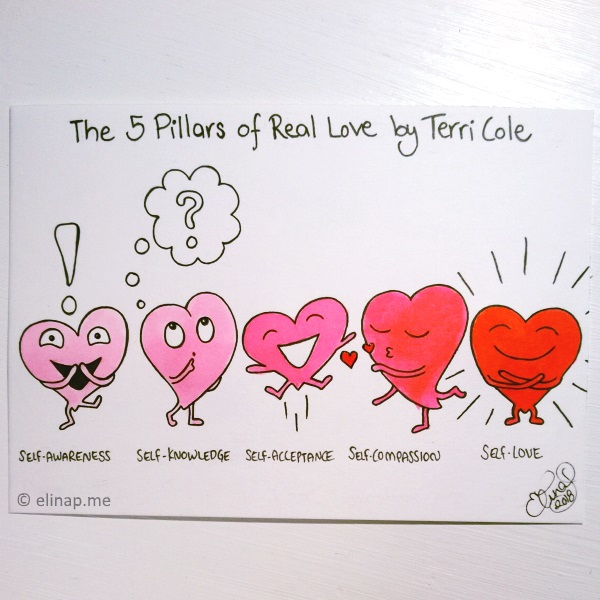 The 5 Pillars of Real Love
I loved to hear this theory from Terri Cole,
Licensed psychotherapist and the founder of Real Love Revolution
In Kate Northrup's latest podcast Kate & Mike Show.

I've been walking around feeling into these pillars and
I've woken up in the morning thinking about my repeating realities.
It's fun to add more awareness into your life
(That's why I drew the first heart to be so charmingly delighted)
Then in the middle of day I fill myself with self-acceptance and
In the evening I go to sleep sending compassion with a tender heart to my past self and all that she has gone through.
Phew, and then we go again the next day!
There's a lot to learn yet – I love it!
Year 2018 is about doodling daily again – With ink this time.
For each month I've chosen a different color.