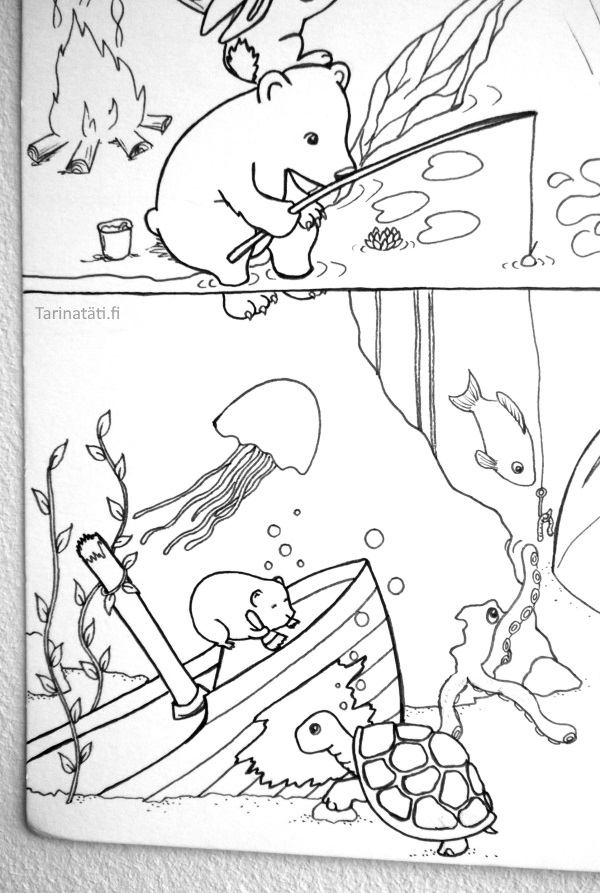 Coloring Pictures of Character Strengths, Friendship and Kindness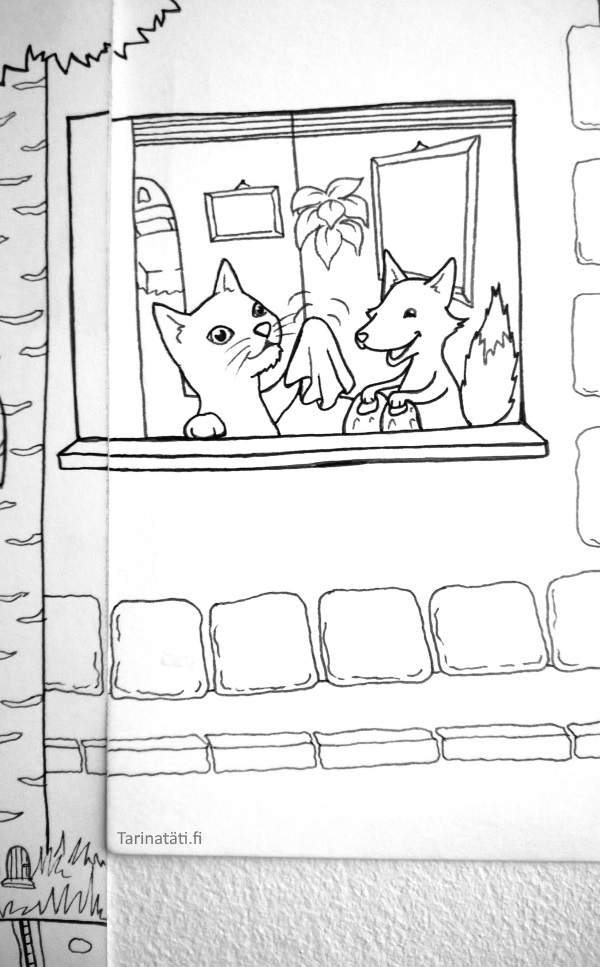 These are pictures of the three coloring pictures
I created together with almost 150 children at the end of last year.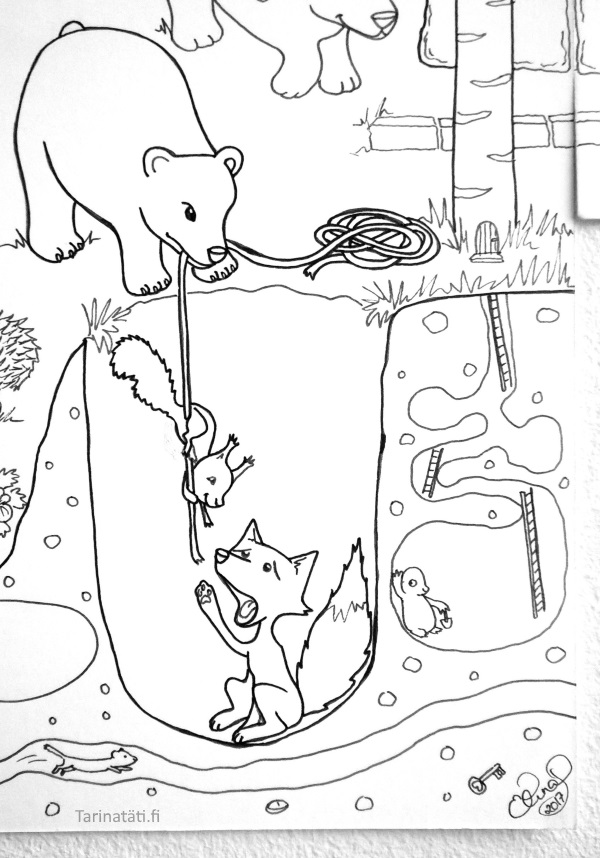 With these kind of coloring pictures you can begin important conversations of the topics illustrated with your child or if you are a teacher with your class.
These coloring pictures are created based on the wishes of children. Before I visited their school they had talked about character strengths, acts of kindness and what friendship is about with their teachers, planned what animals they would like to have in the picture and what they could be doing in the picture.
Then I showed up and they got to tell me what they had in mind and I sketched these pictures as they watched. Some days after our meeting I deliver the finished coloring picture for the class to color.
Altogether in these three coloring pictures were over 80 animal characters drawn!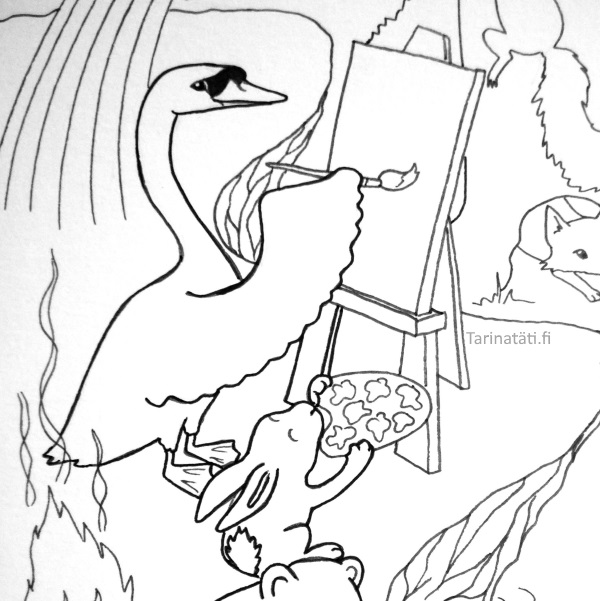 If you are from Finland hop on to my other website
to see what I create for and with children!
-> www.tarinatäti.fi <-