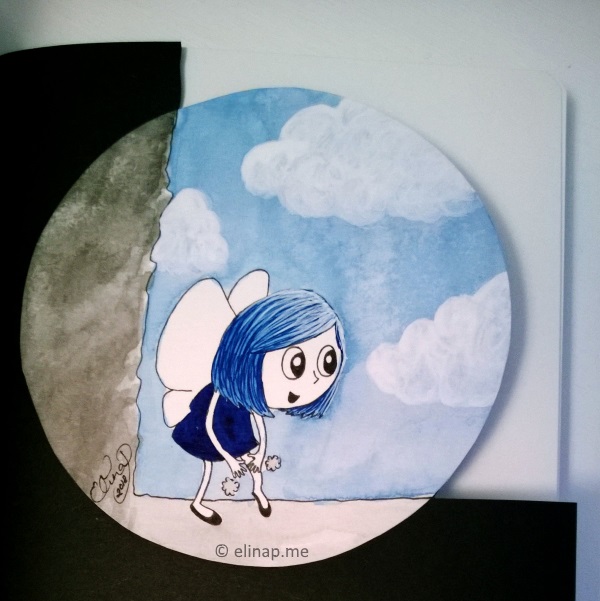 In October 2017 I challenged myself to draw daily again for a year.
In January I will explore with blue ink and if possible spend a little more time with each doodle than usually.
So, I Leaped… Now What?
Mira landed on her knees after a leap.
She dusts off the feelings her ego might want to offer her
And moves on.
"Now what?" is a question filled with curiosity for her.
So many possibilities, so many wonderful mountains to climb and so many more cliffs to jump off.
This is all practice.
Her wings get stronger leap by leap.
In February I will explore what PURPLE ink brings up for me with these daily doodles.

I decided to do less social media this year, so if you want to keep in touch and follow my blog (which I will be updating regularly) Subscribe to my newsletter and you'll stay updated on what's going on!