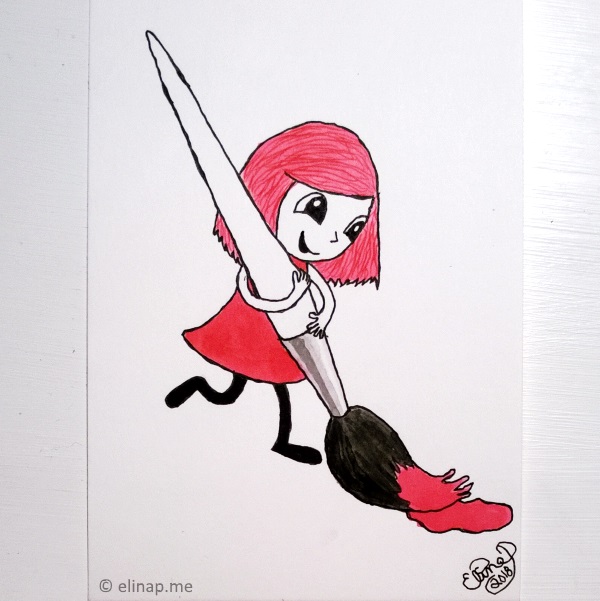 A Paintbrush Left-handedly
The word chosen to inspire this doodle was "A paintbrush".
..But to make it a little bit more difficult I wanted to do everything with my left hand.
Which I don't use…
Well, the last time I drew with it was back in 2016.
Yeah, I don't use this hand very often…
But it was Fun!
To keep in touch and follow my art
Subscribe to my newsletter
and you'll stay updated on what's going on!
Year 2018 is about doodling daily again – With ink this time. For each month I've chosen a different color.