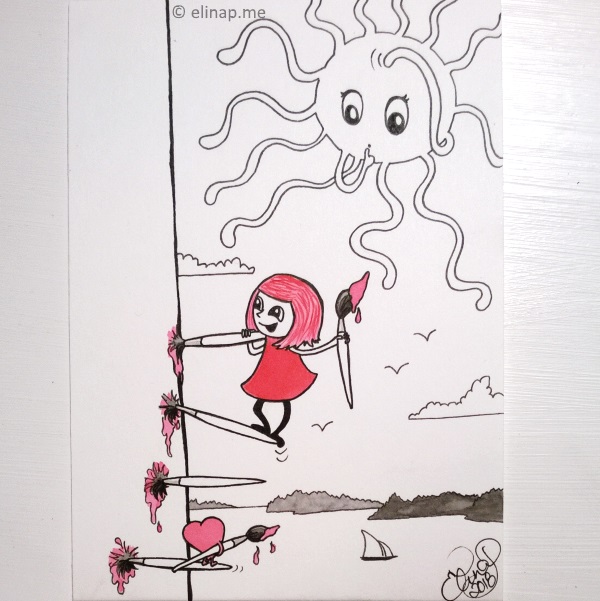 Daily Doodling – More Creativity!!
I ached to be more creative than with yesterday's "Paintbrush doodle"
So I gave it another try.
So the question was..
What else could I come up with the same subject.
But with some added creativity in the idea.
Yeah, I think I got it!
To keep in touch and follow my art
Subscribe to my newsletter
and you'll stay updated on what's going on!
Year 2018 is about doodling daily again – With ink this time. For each month I've chosen a different color.