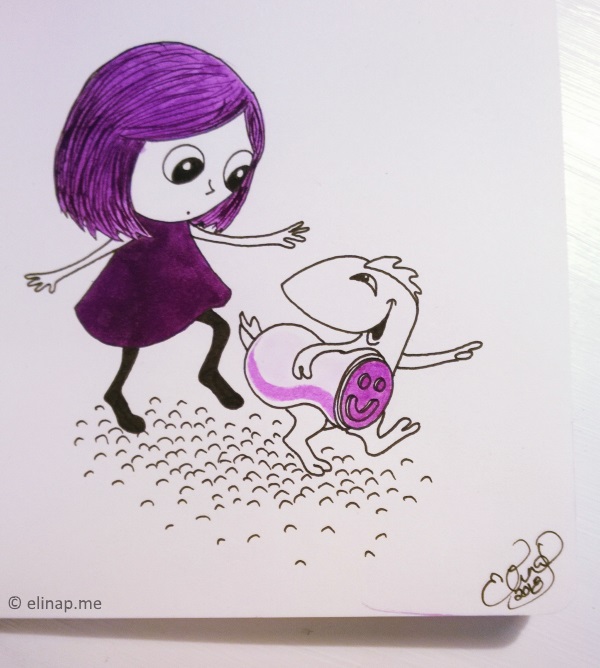 Year 2018 is about doodling daily again – With ink this time.
For each month I've chosen a different color.
Daily Doodling – A Smiley Stamp
"Hey Mira, come and see what I've been up to!" her ego calls out.
He has good intentions to put positivity on everything around her.
But does it work when she feels under the weather?
Yeah sometimes.
But sometimes it's crucial to look behind the smile and acknowledge the true feelings.