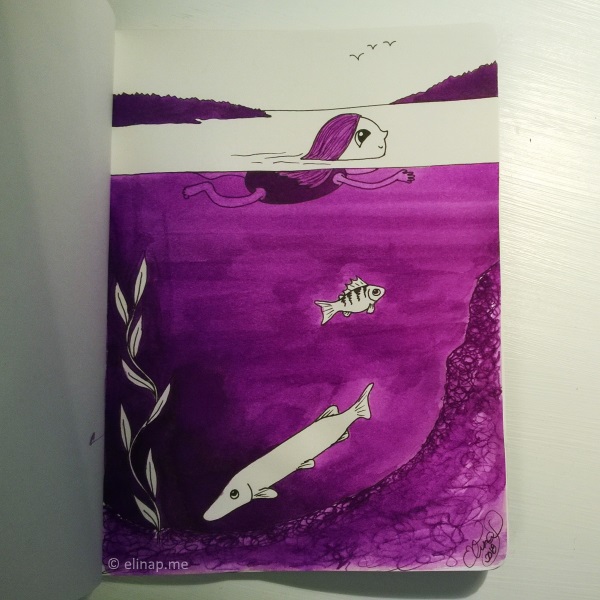 Year 2018 is about doodling daily again – With ink this time.
For each month I've chosen a different color. This is fun!
Daily Doodling – A Summer Day
Is this the first time when my two passions come together?
Drawing animals for children (Well, fish this time)
And doodling Mira do her things to uplift me?
Imagine a beautiful summer day at the lake…
A sauna ready to take you in its warm embrace
After the cool and refreshing swim.
Ahhhhhh….