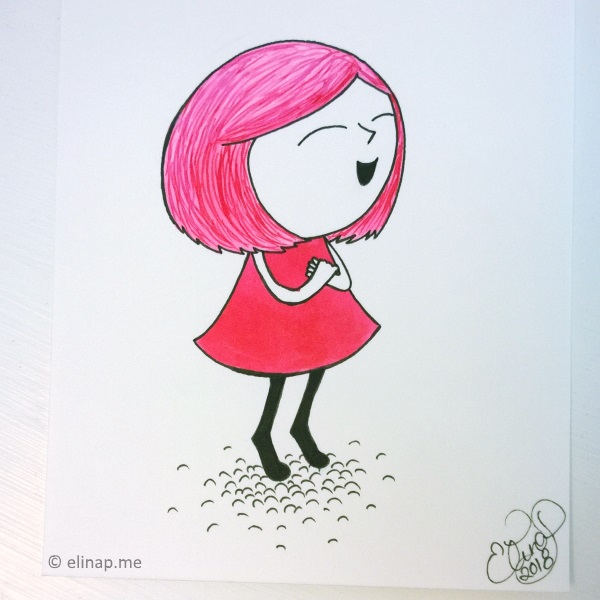 Daily Doodling – Be You
What if I just was the way I am and accepted it?
What if THIS thing in me was just perfectly okay?
What if THAT too?
Ooh, What if it is perfectly okay to just be ME?
There are layers and layers on these thoughts,
sometimes I think I already got it.
Then a couple of years later new big 'a-ha's brighten the concept even further.
..And most likely the wording are still the same on my doodles. Lol!
Year 2018 is about doodling daily again – With ink this time.
For each month I've chosen a different color.