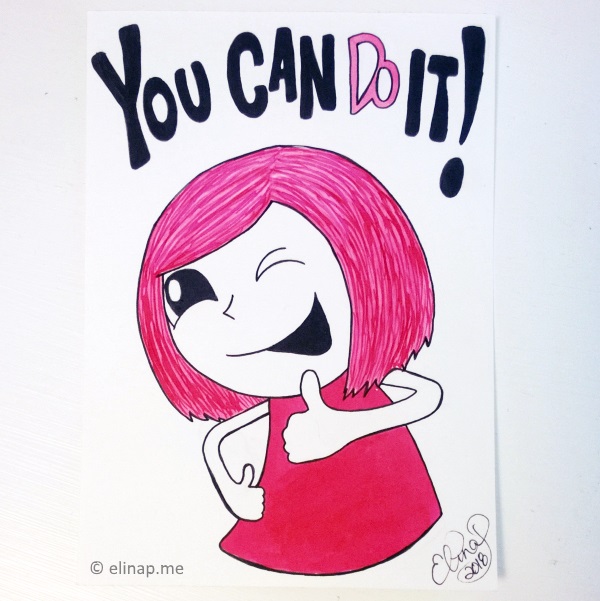 Daily Doodling – You Can DO It!
Just wanted to draw Mira's latest message down..
BECAUSE
The truth is that no matter how lonely you feel,
Or how inadequate,
Somewhere inside of you is this cheering little spirit,
An inner child who has always had huge dreams and loves adventure.
She trusts in you and knows you will achieve anything you want.
So listen to her:
"You Can DO It!"
Year 2018 is about doodling daily again – With ink this time.
For each month I've chosen a different color.