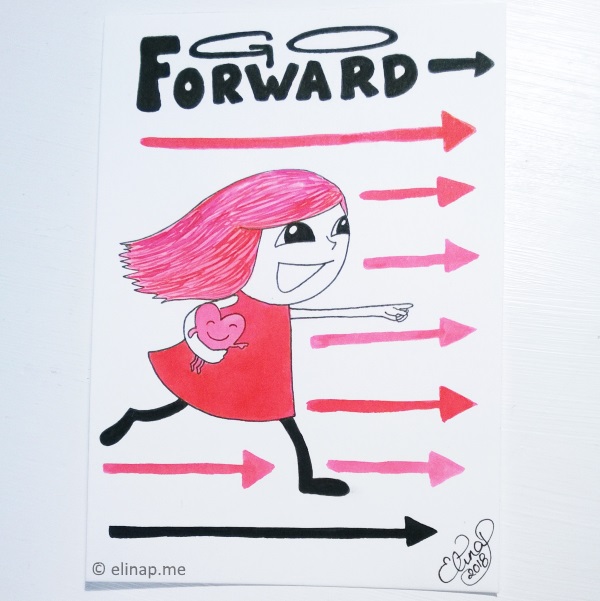 Daily Doodling – Go FORWARD
Just keep on going forward.
There are different kind of people,
Some are oriented in the future,
Some reflect on the past more.
For us who wallow in the past and
Have hard time letting go of the old me and renew ourselves,
I can say the direction is now FORWARD.
Year 2018 is about doodling daily again – With ink this time.
For each month I've chosen a different color.