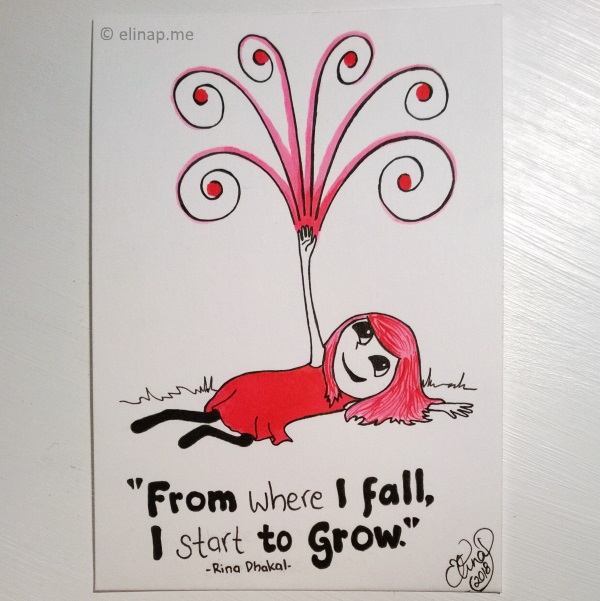 Daily Doodling – Starting To Grow
This quote from Rina Dhakal is golden!
When I first read it I saw how perfectly it fits
With what I drew a couple of days ago.
When we fall trusting that we fall into love (LOL!)
It's sweet to start growing from that spot.
And soon falling isn't so intimidating anymore.
Year 2018 is about doodling daily again – With ink this time.
For each month I've chosen a different color.