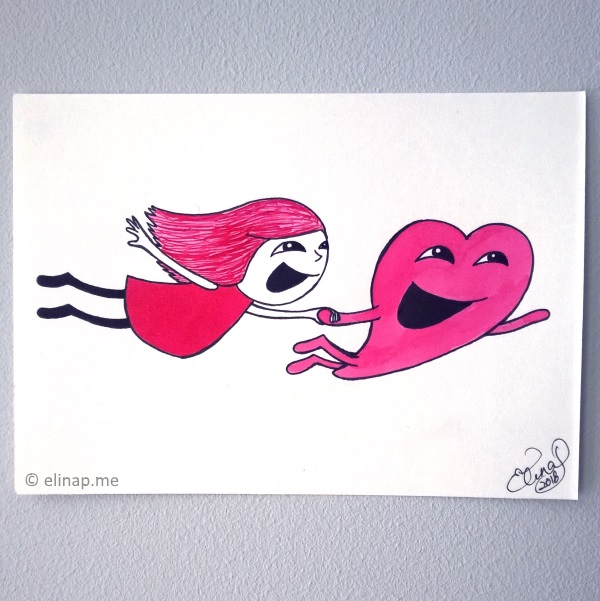 Daily Doodling – Going With the Flow of Love
This is one of my all time favorite doodle ideas,
I've drawn this several times before.
I can feel the wind on their faces,
I can imagine the infinite possibilities that open up
Before and around them in that white space.
Trust and grab Love by the hand
and let it lead you!
Great things are on their way to you!
Year 2018 is about doodling daily again – With ink this time.
For each month I've chosen a different color.