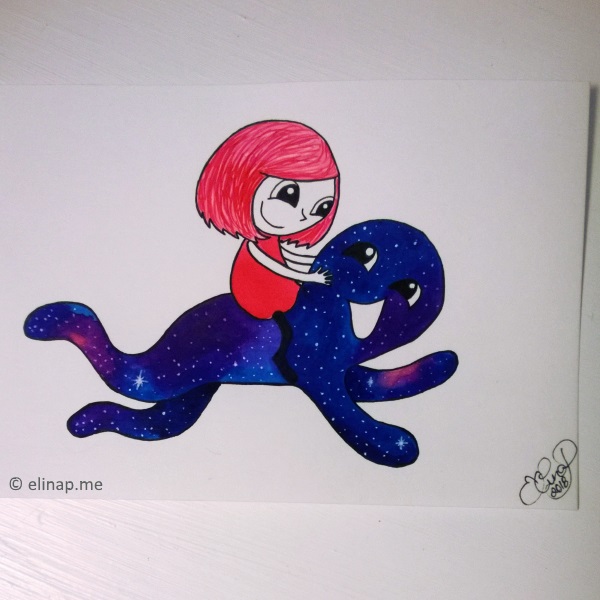 I Have You On My Back – No, You've MY back
For the past days I've been thinking of the saying:

"The Universe Has Your Back"
And for some yet unknown reasons,
THIS is the illustration that came to mind…
So I drew it – And let it explain itself in the upcoming days.
(That's what the doodles that just pop in my mind always do,
They'll explain themselves to me eventually.)
What insights and ideas this doodle brings up for you?
I'd love to hear – You can send me a message or comment below.
Year 2018 is about doodling daily again – With ink this time.
For each month I've chosen a different color.