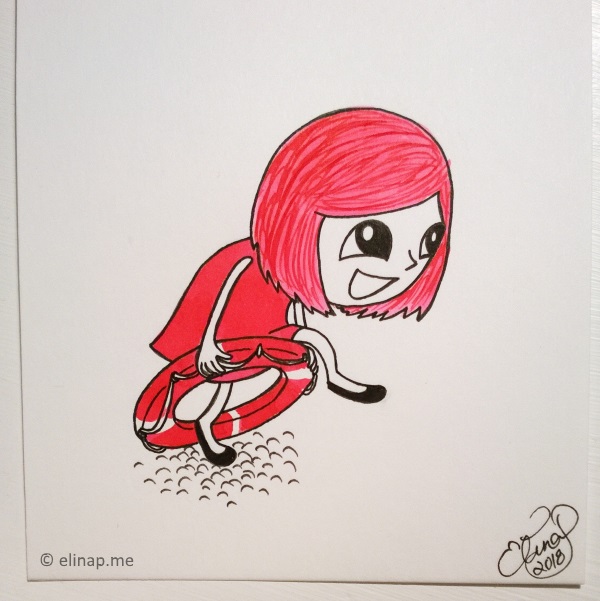 Daily Doodling – It'll Be Easy To Release the Weight
It'll be easy to release the weight that I gained
During the stress that I had.
This beautiful thought was planted in my mind while listening to Doctor Christiane Northrup.
I started imagining how all this weight that I'm carrying around now and feel like it's a bit extra
Has just been my life buyo.
Now I can let it drop and step out of it.
No need to carry it around me anymore.
Thank you for making me feel safe me back then…
To keep in touch and follow my art
Subscribe to my newsletter
and you'll stay updated on what's going on!
Year 2018 is about doodling daily again – With ink this time. For each month I've chosen a different color.