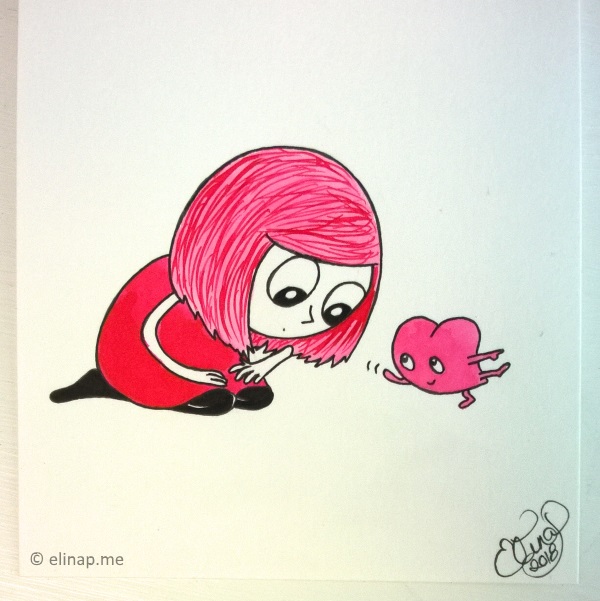 Waiting Is Not the Only Option…
"Psst.. Mira, your new beginning is sprouting soon whether you sit there and wait or not.
Let's go play and have fun instead!" whispers her heart softly.
It's not necessary for you to control things that have their own divine timing
And it's way more fun to keep on creating awesomeness in your life while things stew.
To keep in touch and follow my art
Subscribe to my newsletter
and you'll stay updated on what's going on!
Year 2018 is about doodling daily again – With ink this time. For each month I've chosen a different color.