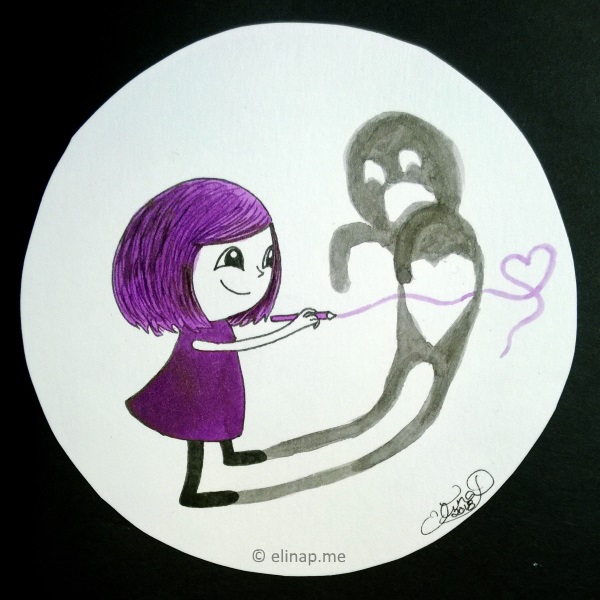 Year 2018 is about doodling daily again – With ink this time.
For each month I've chosen a different color. This is fun!
Daily Doodling – My Pen Lights Up My Path!
It's like a magic wand!
When the shadow shows up, just swish!
And it's pierced.
A heart-shaped hole in my shadow.
Makes it easier to accept as a whole.
Swish again!