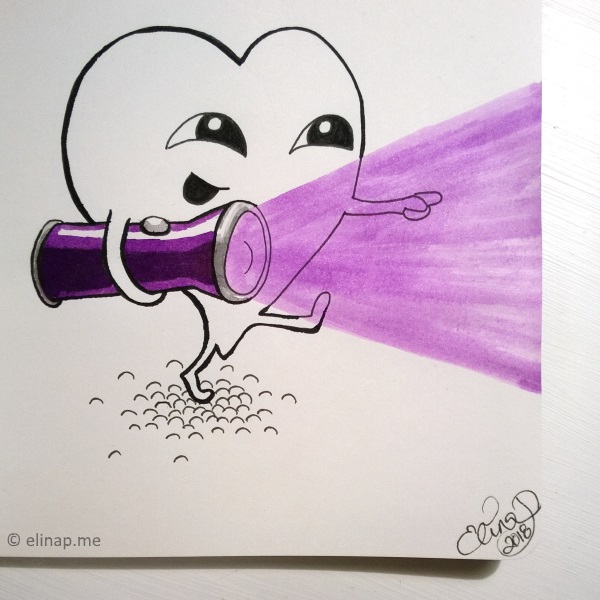 Year 2018 is about doodling daily again – With ink this time.
For each month I've chosen a different color. This is fun!
Daily Doodling – A Compass And a Flashlight
"She's got that giant heart –
It's part compass and part flashlight.
She's just the greatest person I've ever met."
Sometimes something like this I heard just gives me a little shock through my system and I just have to doodle it.
This is quoted from a Netflix series called New Girl.