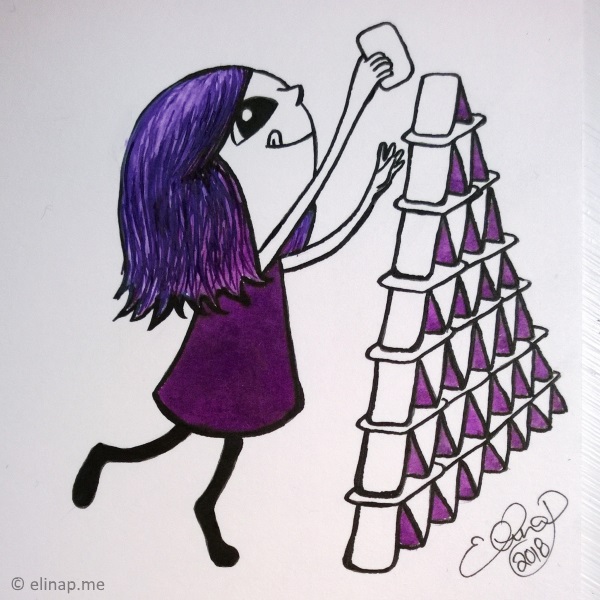 Year 2018 is about doodling daily again – With ink this time.
For each month I've chosen a different color. This is fun!
Daily Doodling – Playing Cards
Hey, Mira…
Isn't this the perfect moment to stop building that thing further,
To take a step back and
Look at what you've created?
There's a tendency to keep on going and
Never arriving.
..But seriously I have no idea where she could put that extra card now…
Time to stop.
It's ready!