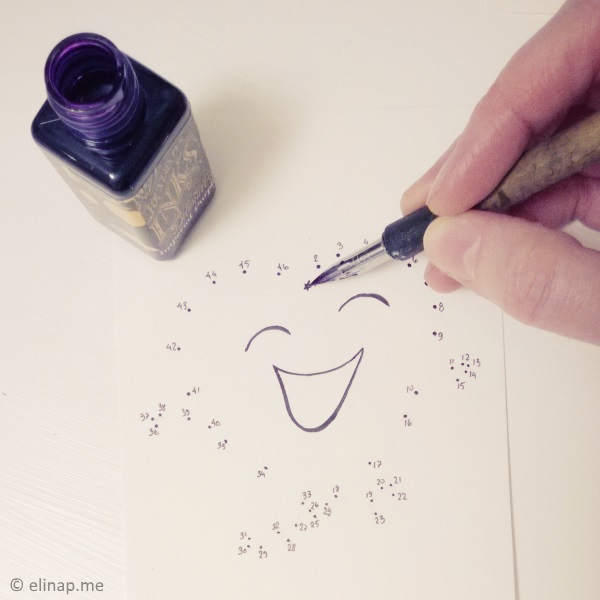 Year 2018 is about doodling daily again – With ink this time.
For each month I've chosen a different color. This is fun!
Daily Doodling – Connecting the Dots
Lately I've been enchanted by dot-to-dot drawings,
(Especially by this guy)
It's so very meditating.
Just concentrating on the numbers and where to find them.
So I created one of my own.
Can you guess what this is?
To keep in touch and follow my blog (which I will be updating regularly)
Subscribe to my newsletter
and you'll stay updated on what's going on!