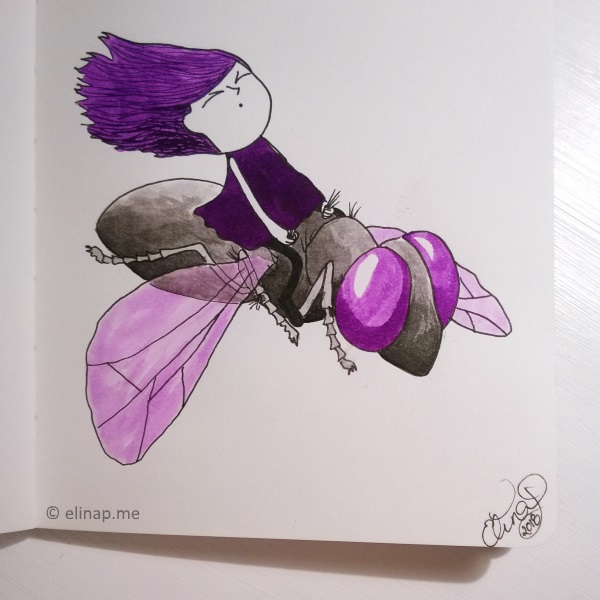 Year 2018 is about doodling daily again – With ink this time.
For each month I've chosen a different color. This is fun!
Daily Doodling – Time Flies
Sometimes time flies
Take you on a journey.
They fly too fast,
And what comes to their appetite,
Their route doesn't necessarily
Go through very pretty places.
When you notice a time fly taking over.
Relax.
Breathe deep.
Let go of expectations – Both inner and outer
And Listen closely to its buzz.
There might be a lesson hiding in there for you.
Sing along:
Buzzzzzzzz…..