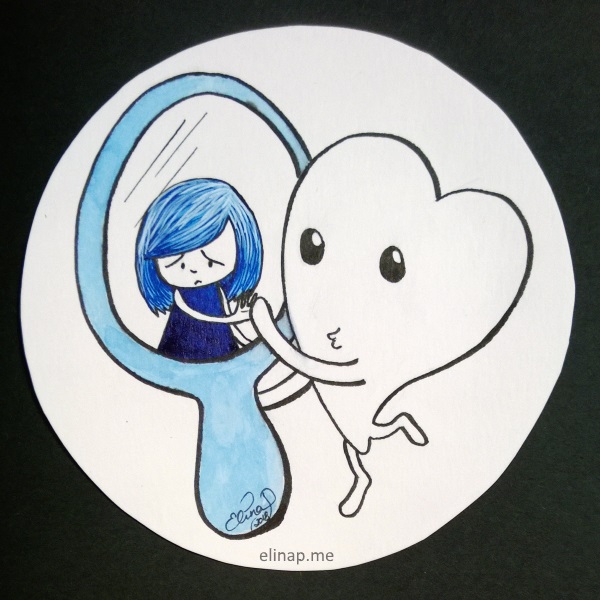 In October 2017 I challenged myself to draw daily again for a year.
In January I will explore with blue ink and if possible spend a little more time with each doodle than usually.
Daily Doodling – You Poor Thing
This doodle is inspired by this Marie Forleo's podcast with Danielle LaPorte where she explains self-compassion in a really tangible way – When you can offer yourself the same compassionate treatment that you'd offer any friend who's going through rough times, that's it. "You poor thing!" she says to herself.

"You poor thing," says Mira's heart to her when she looks at herself in the mirror.
So much pressure, of course you feel this way.
Such a huge weight on your shoulders – I can see your pain.
Hugs!
I decided to do less social media this year, so if you want to keep in touch and follow my blog (which I will be updating regularly) Subscribe to my newsletter and you'll stay updated on what's going on!