Written & Illustrated by elinap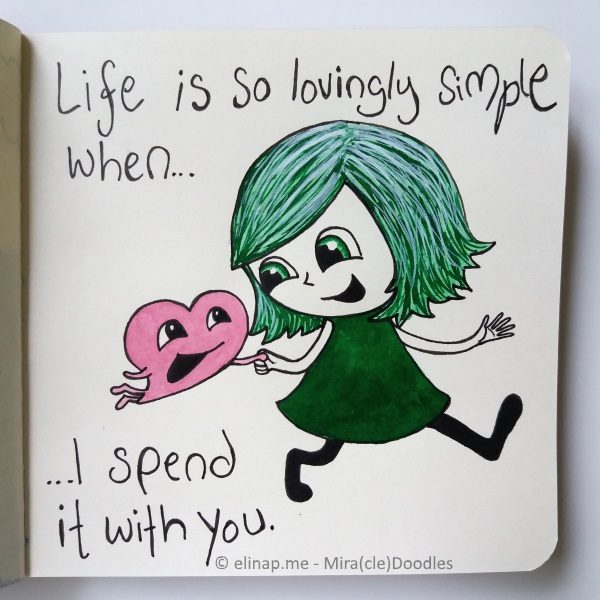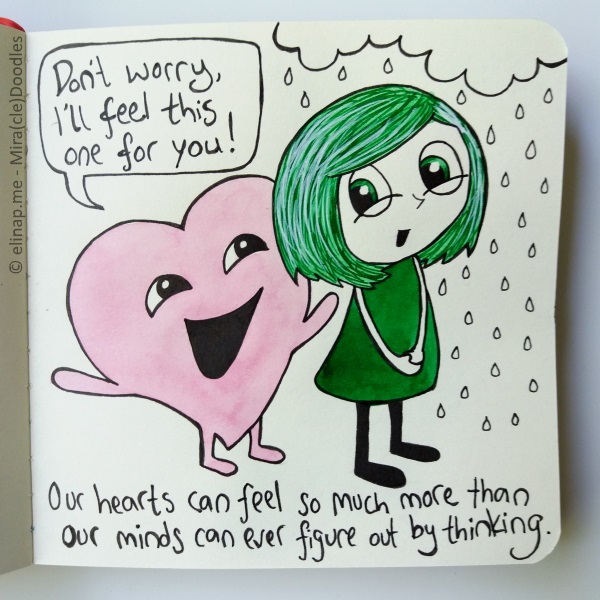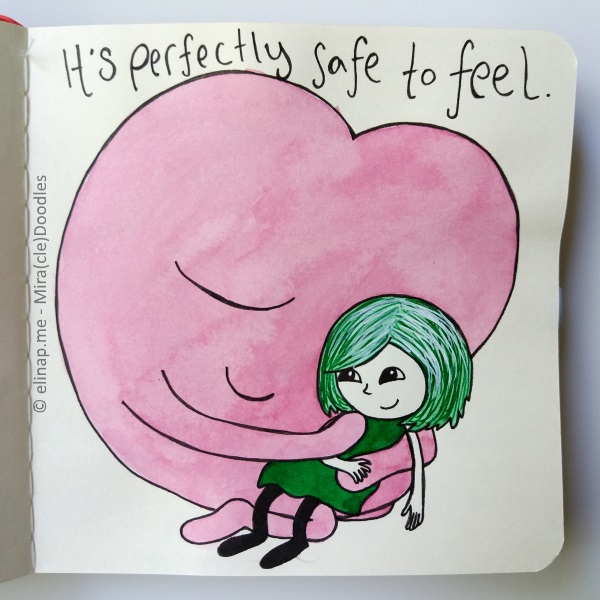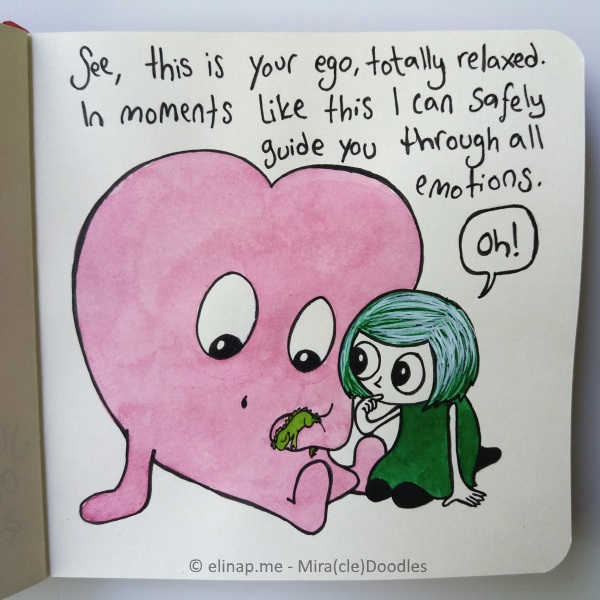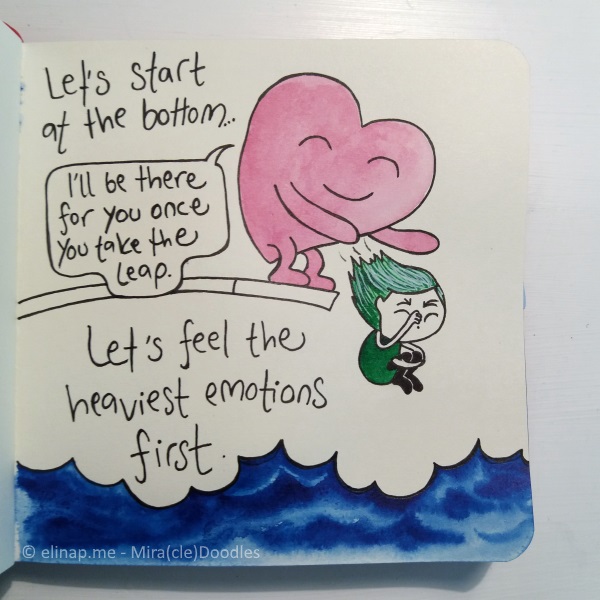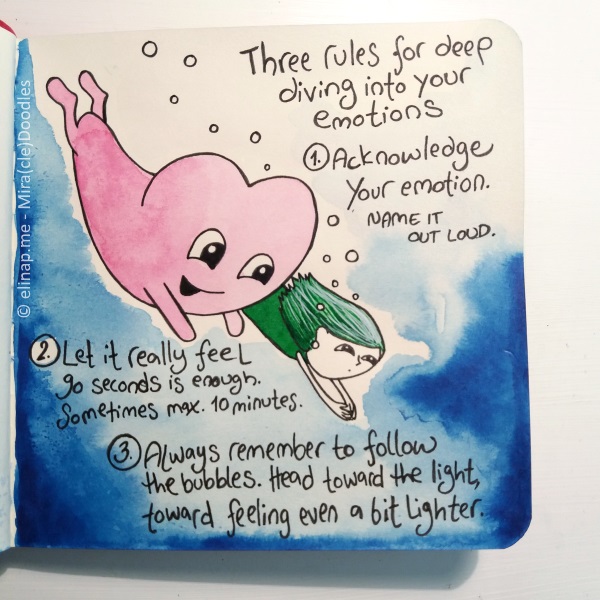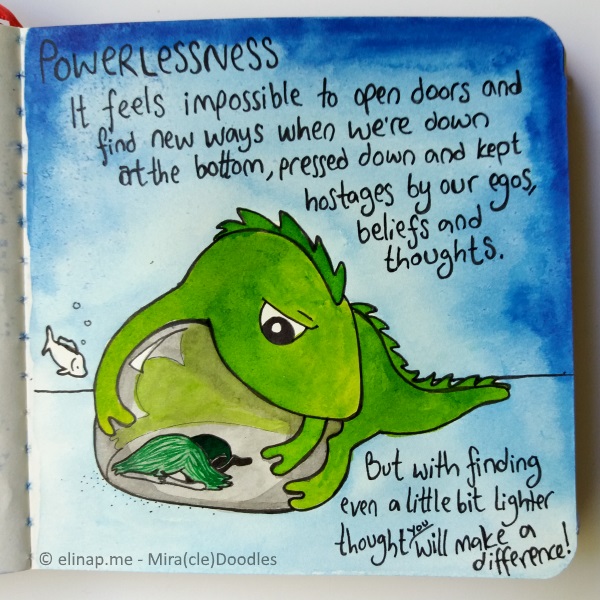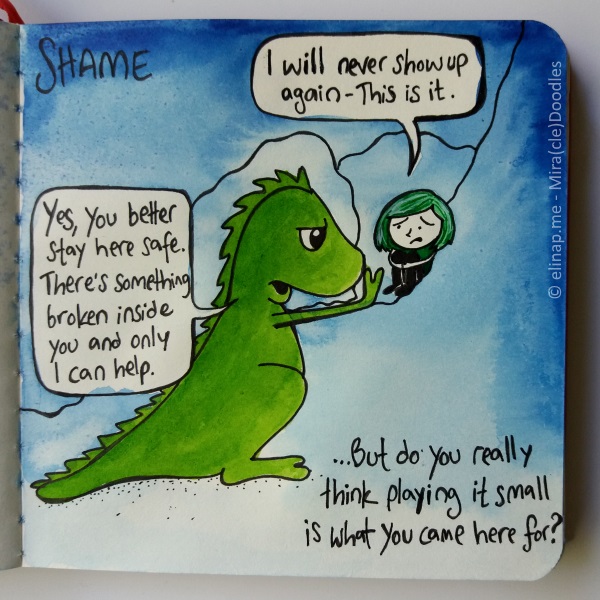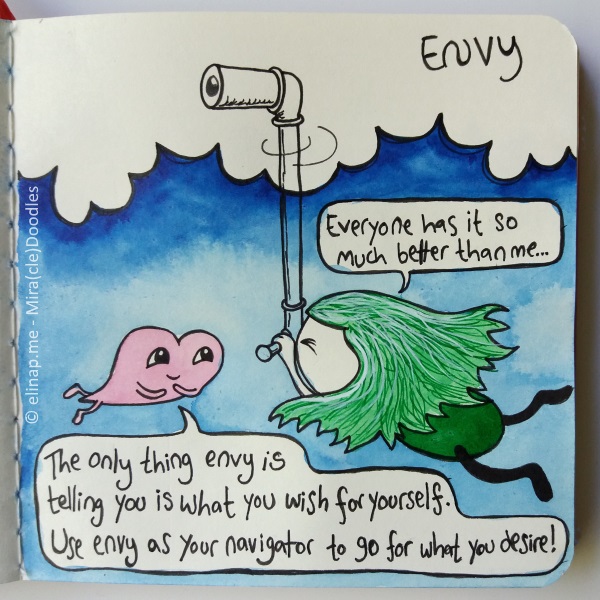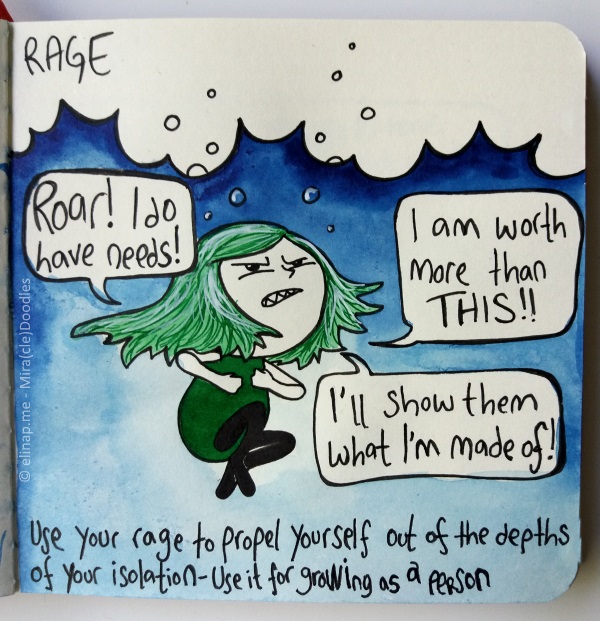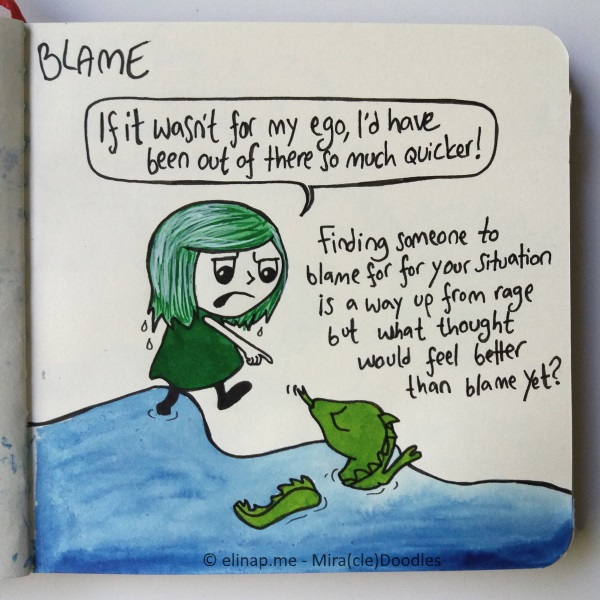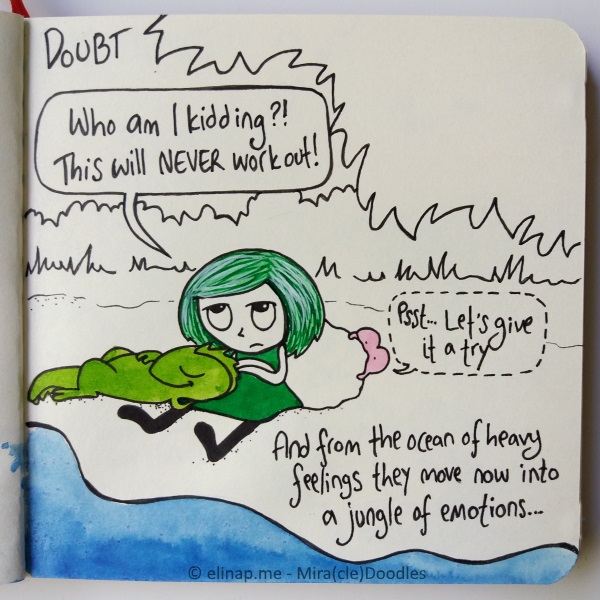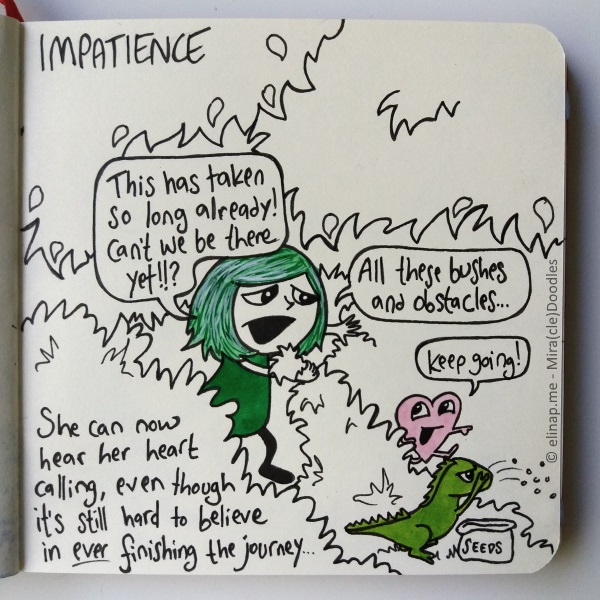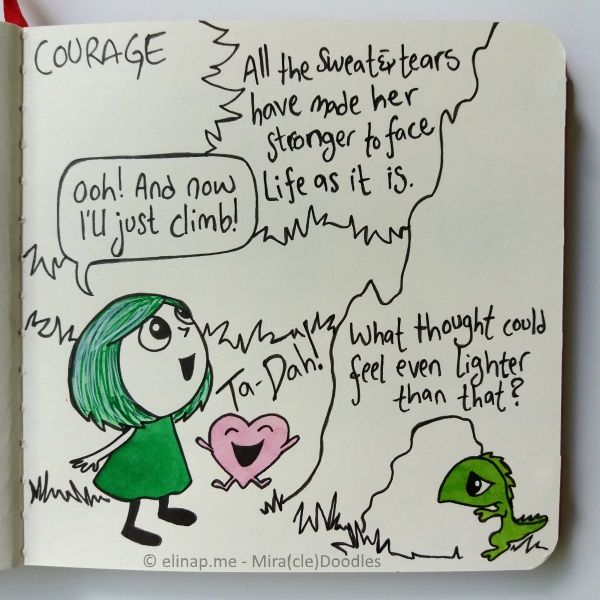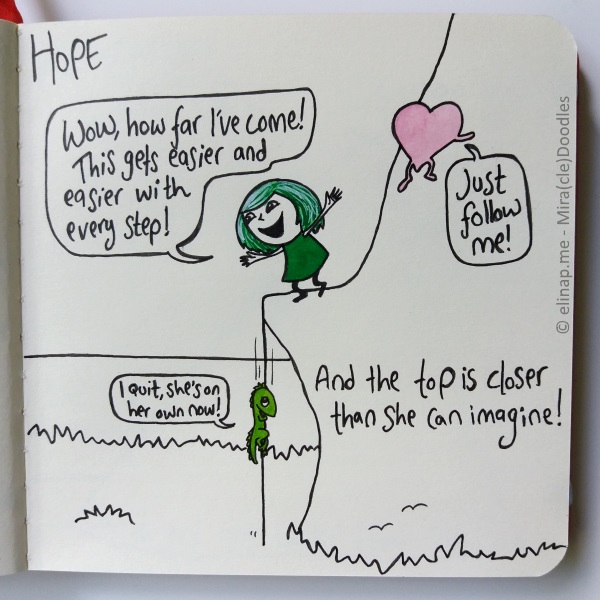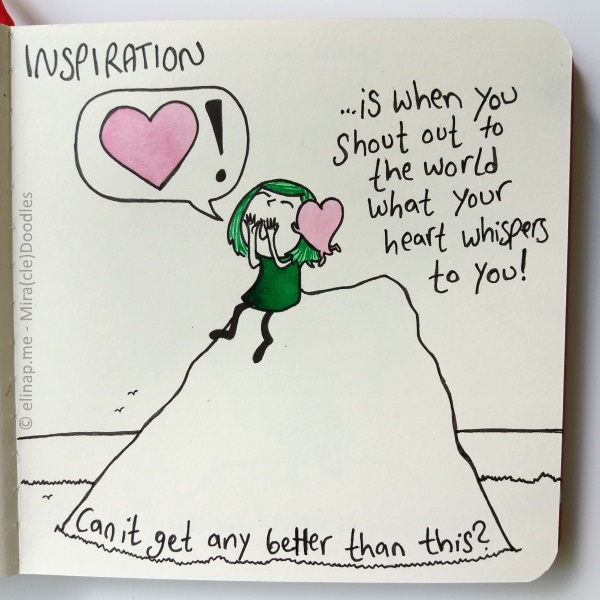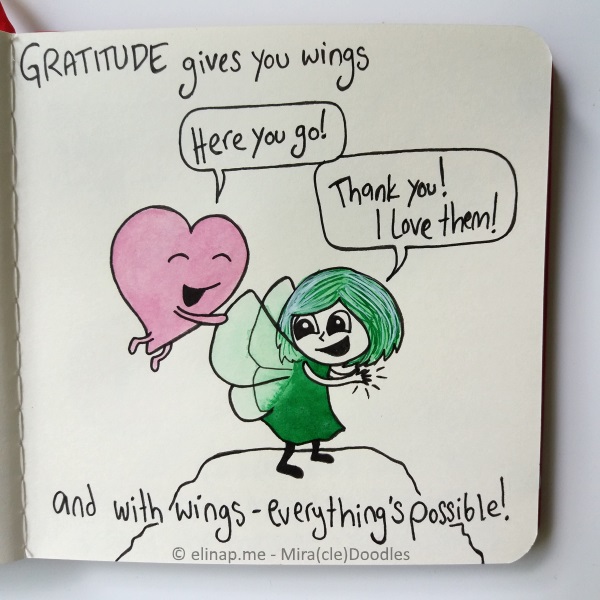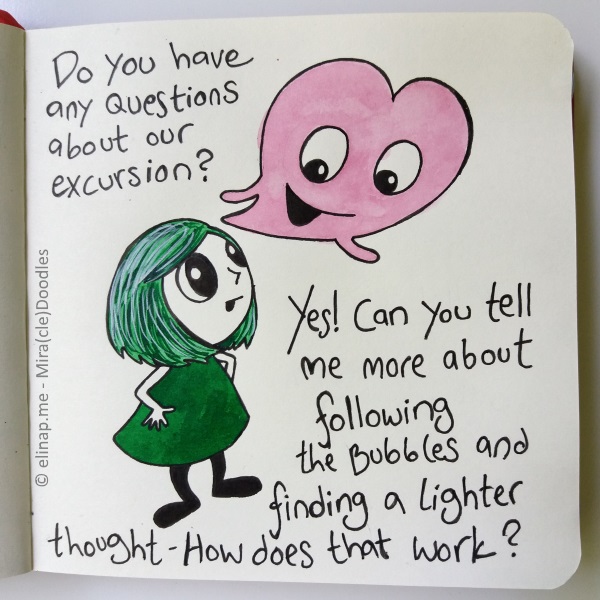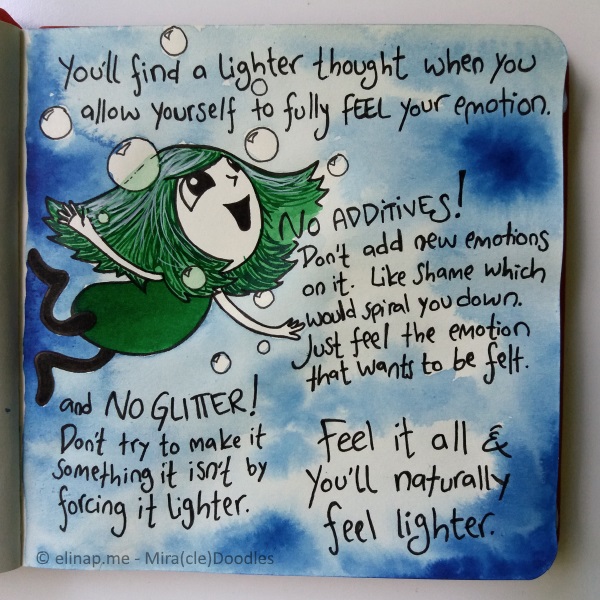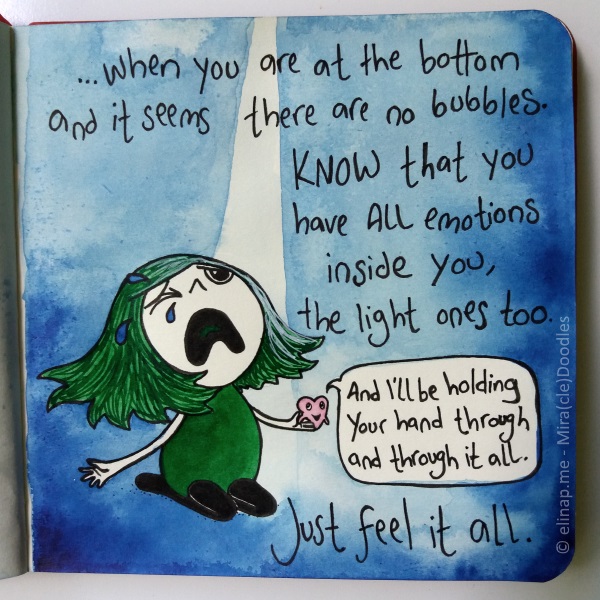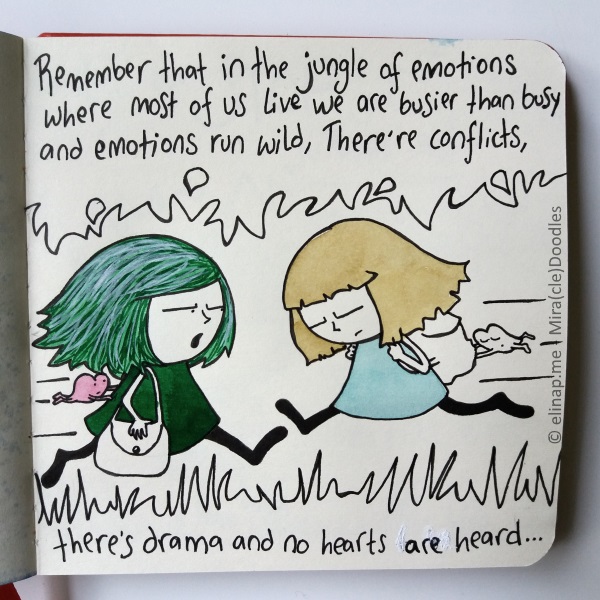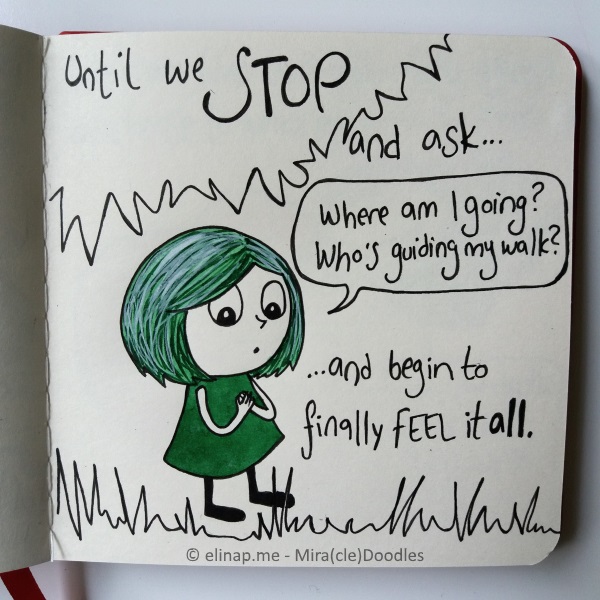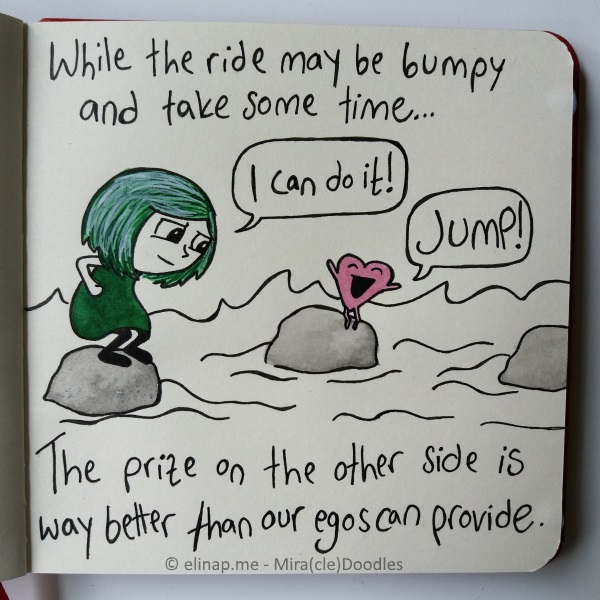 So don't be afraid to feel!
Emotions just show us a way
Or what to do at where we stay.
I'd like to hear from you,
How do you feel about feeling now?
Tell us in the comments below!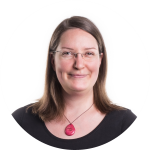 About elinap
Artist & Life Coach. Turning struggles into loving laughter with her illustrations. Creator of Mira(cle)Doodles.
Enjoy more doodles at Patreon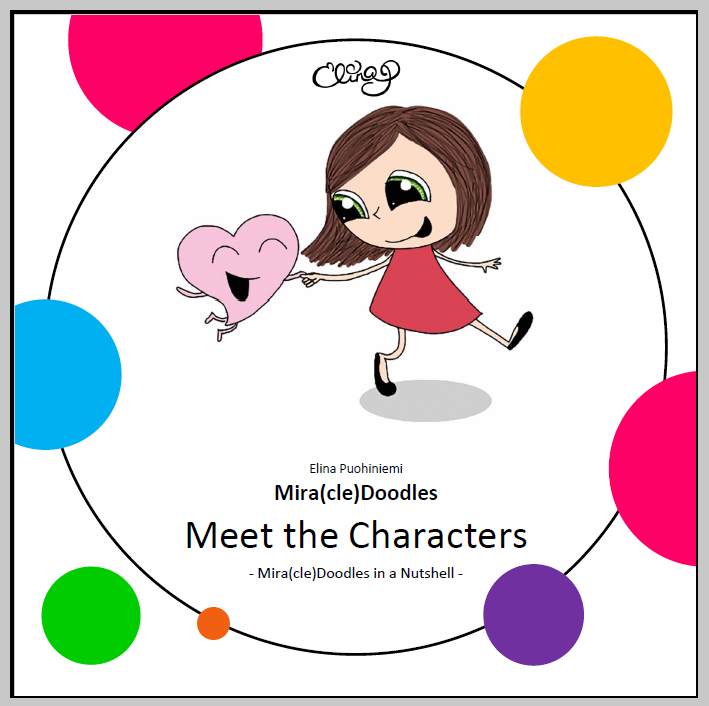 © 2019 elinap - Elina Puohiniemi
Site Designed by elinap