I started blogging and had my first website created ten years ago!
This series is a sneak peek back into those days (and illustrations).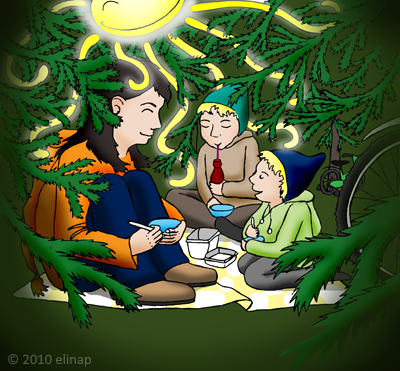 Now I found my way back to my very first blog which I started in 2010!
It was called Palasia sateenkaaresta, Pieces of a Rainbow in English that is.
I have always been attracted to rainbows, vivid colors – any colors! Ahhh!
When I started blogging, I was slowly returning back to my creativity… I had stopped drawing for seven years or so, and was inspired by my little children to start again (They admired my every line even though I felt like I drew like a three year old).
I obviously got my drawing groove back eventually…
But was very much looking for the lost pieces of my puzzle (called life), so it felt obvious for me to call my blog Pieces of a Rainbow.
The name represented my wish for using lots of colors in my drawings too.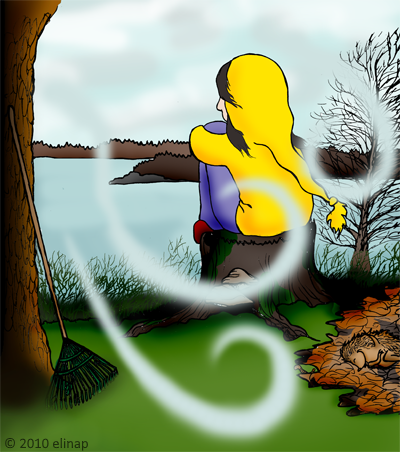 My soundtrack for this blog was Macy Gray's song A Moment to Myself.

In January 2010 I had spent the first moments to myself for a long time, and had created an intensive three-week coaching program which returned me back to myself and let me get connected with my dreams. And I wasn't even a life coach back then!
But I had found the courage again to be me,
and so I started that blog.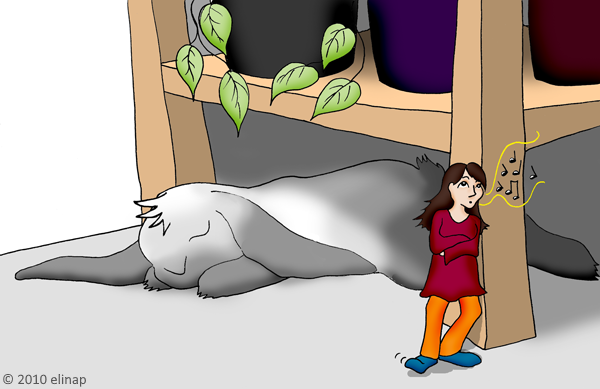 At first I was drawing these little moments from my life. Just looking for ways to illustrate the beautiful, joyful moments we had had together, or I had alone or wh had laughed at.
Like in this one above I was joking about my (almost) white rabbit, that was way too sleepy to try to catch – Never in a hurry this one.
Here we were dancing in the warm summer rain with my kids.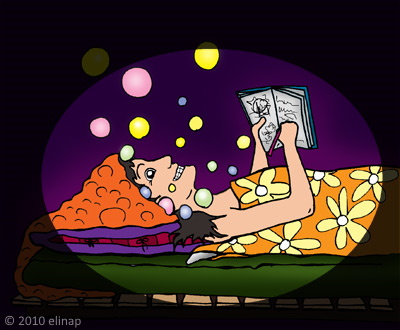 There were some drawings too that clearly made way for Mira(cle)Doodles,
like this one where ideas were bubbling in my mind in the dark of the night.
For some reason I seldom can read my nightly scribblings in the morning though. How come I feel so clever when I'm half asleep that I trust my morning-me to be on track with my night owl-me's thoughts…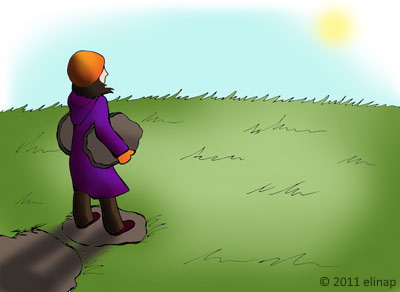 This drawing illustrated that point in my life when I felt I was totally free to choose from all the infinite possibilities life had to offer. I could lay my path one stone at a time where I wanted. That year I finally started studying life coaching and fulfilled my dream in advance – I had dreamt of it for years and thought I'd do it a decade later.
My blog quieted down,
until…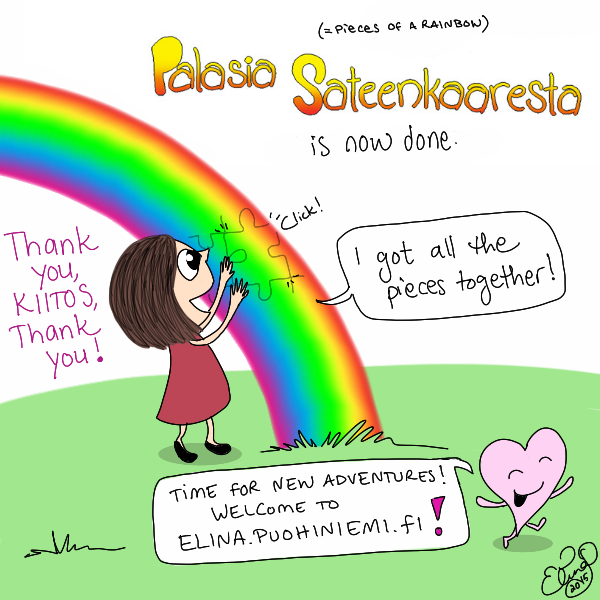 …Mira hopped in my life and I found the last lost piece of the puzzle of my life (Spoiler alert: The pieces of your puzzle are there all the time, none of them is missing, ever. They are not even scrambled, but quietly waiting for you to see how loveable you are.)
This doodle above was the last I posted in that blog, and now the blog is taken down. I had posted 498 times in it during those five years I had it open.
Pieces of a Rainbow was the first place where I posted my Mira(cle)Doodles. It was where I challenged myself to post daily for a year for the first time (in 2015).
It feels great to look back and remember how huge an effort it was for me to draw those drawings ten years ago, it took me ages to be satisfied with what I saw my pen do. Mira has changed everything, I draw her effortlessly with a pen that dances on the paper. I love it!