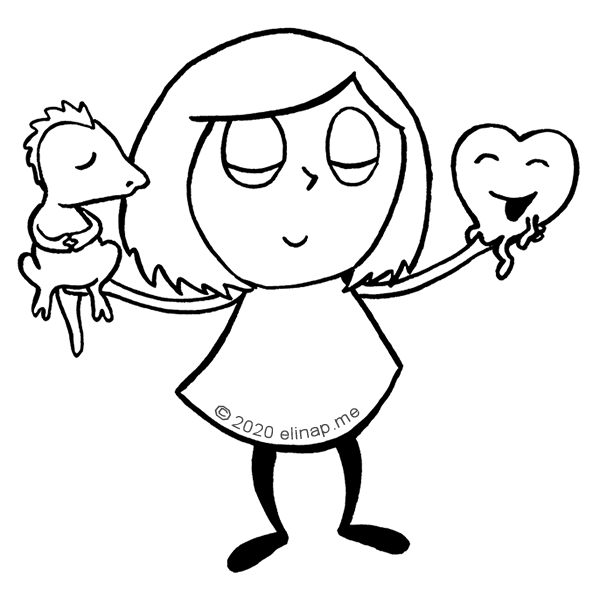 The 21st Mira(cle)Doodle Story is out!
The Two Sides of
Honest
Self-Expression
Mira(cle)Doodle Stories weave together insights from everyday blunders in a joyful, uncomplicated way. Any obscure concept is turned into whimsy and fun by elinap!
I blurted out another frog again…

Facepalm…
How to turn THIS around then?
I wrote this story to myself, in a need to understand what love has got to do with it, because I KNOW there is a loving answer to every struggle we face.
And so there is.
If you ever lost your sleep over what you may have said to someone else, then this story is for you too.
The story is published at Patreon:
:: You can unlock this and all the previously posted booklets for $5/month. ::