I started blogging and had my first website created ten years ago!
This series is a sneak peek back into those days (and illustrations).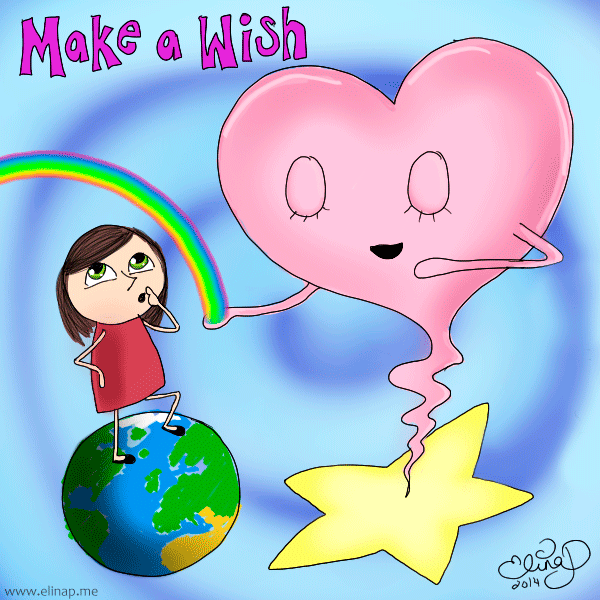 My doodles, the Mira(cle)Doodles were born in 2014, and this one from the first set of them shows how I needed to start taking action with my dreams. Just stopo wishing and start doing. Change the rainbow of possibilities into what makes your dreams come true. For me it was a pen. So I started doodling.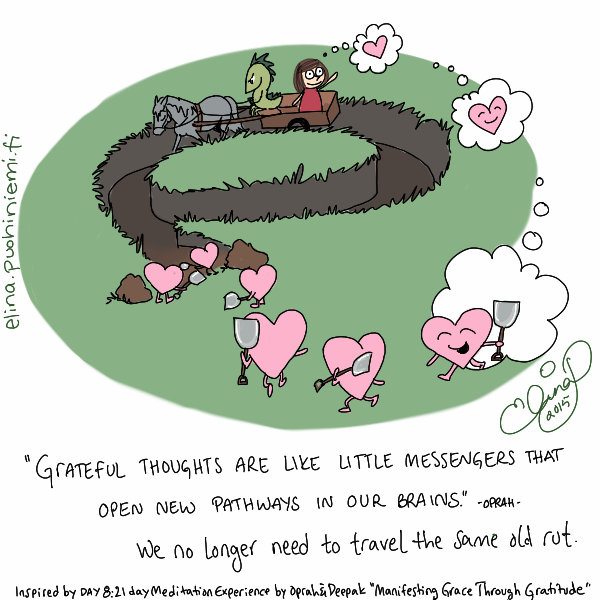 One of my favorite things in my successful attempt to doodle daily was to doodle through Deepak Chopra's and Oprah's meditation experiences while I studied them – illustrating their wisdom with my doodles.
In this doodle Mira has been stuck with her ego in the rut of her stuckness, ego steering the vehicle, but all Mira needed was one grateful thought and her life was never the same again. She freed the horse and rode onward.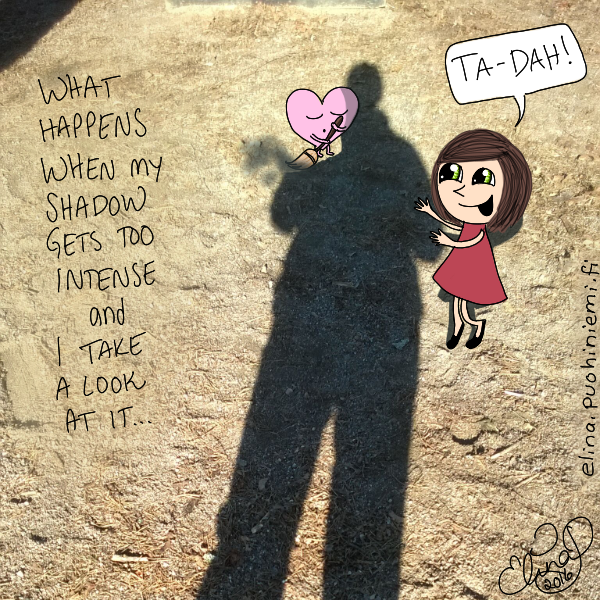 I love doodling on a photo!
Here Mira is helping me to find ease and joy in looking at my shadow eye to eye.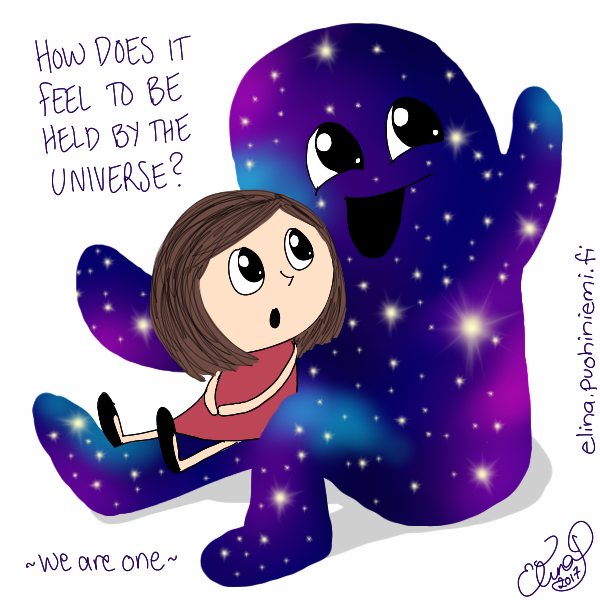 And this one must be one of my all time favorite doodles.
My shoulders drop and I give a sigh of relief when I imagine myself sitting there. Phew. How about you?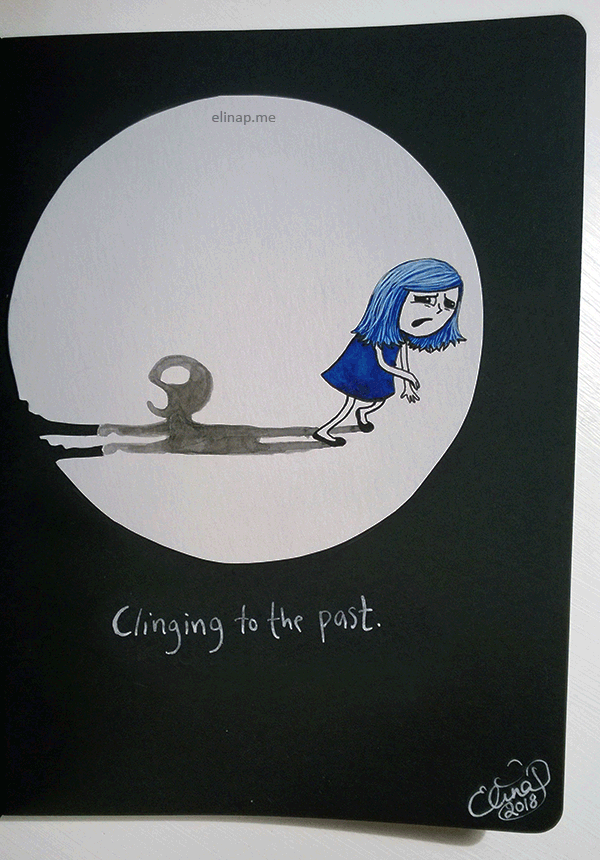 In 2018 I doodled daily on paper with ink. These two are so much fun, I think… Showing how the shadow pulls you back, but how with your heart you can let it go.
Just keep following your heart!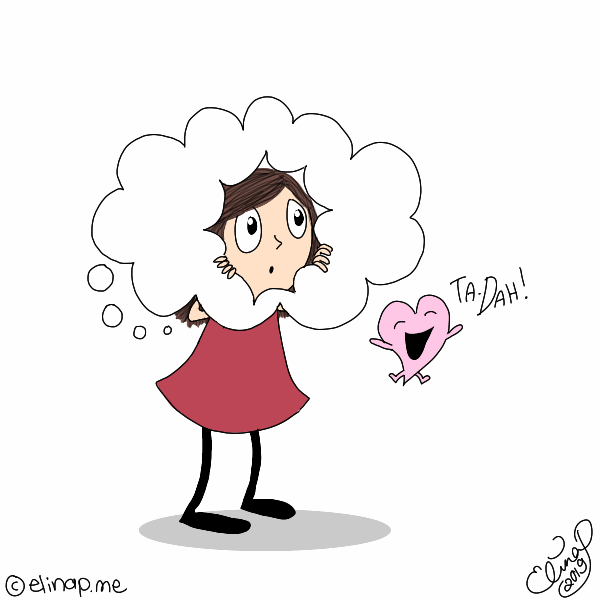 This doodle from 2019 then shows how clarity starts to come when you peer through your thoughts to the other side where love rules, and only love.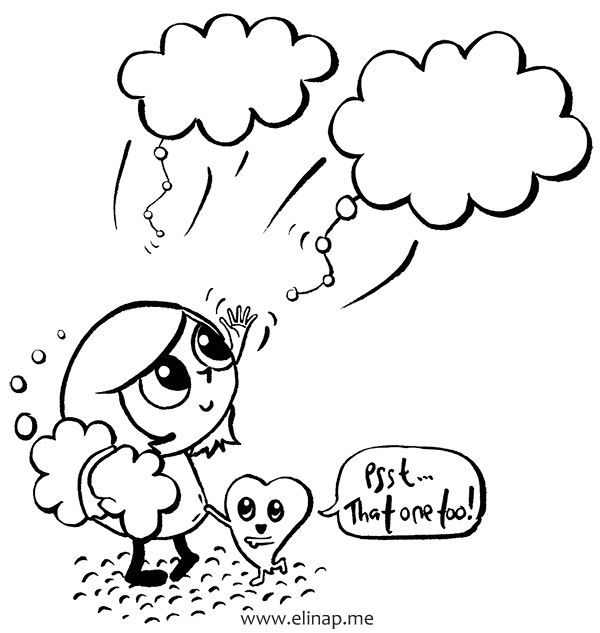 And then finally, you just let go of those thoughts that pull you back.
Yes, that one too.
These seven Mira(cle)Doodles are again one kind of collection and together they tell a deeper story of what they are, and how my journey with them has been.
Seven years in counting!
Whoa and wow!