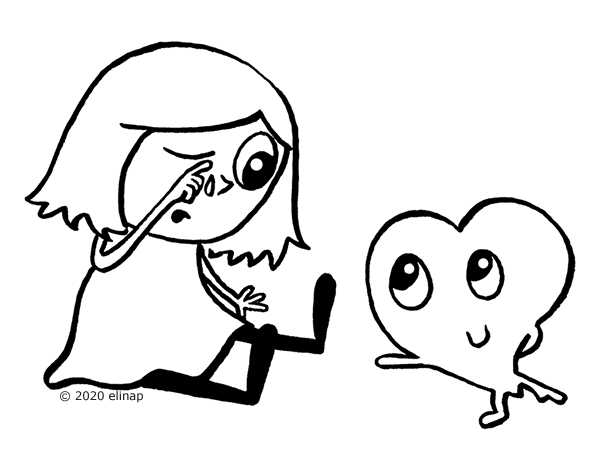 The 20th Mira(cle)Doodle Story is out!
Mira(cle)Doodle Stories weave together insights from everyday blunders in a joyful, uncomplicated way. Any obscure concept is turned into whimsy and fun by elinap!
Last week memories of my bunnies flooded in. They died last year and I dealt with their departure by doodling a beautiful doodle series on how love remains, but never published it.
Now I went back to it, dived deeper and wrote it out!
It feels so bad to lose a pet, but the lessons they teach us while alive and in their death, are precious lessons of love.
They make you pause, breathe in love, and then breathe out love in the now.
This story is dedicated to the memory of all my animal friends and my new puppy too.
The story is published at Patreon:
:: You can unlock this and all the previously posted booklets for $5/month. ::