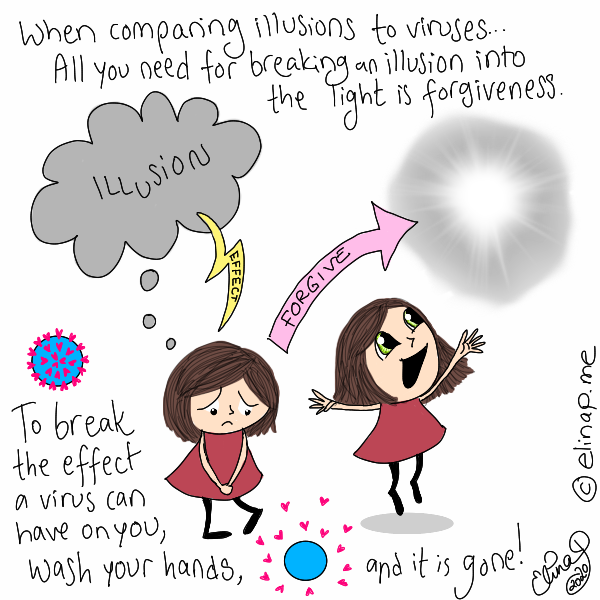 My A Course In Miracles studies combined with the pandemia inspired me to think of ways how illusions and viruses are similar… And so is the cure.
This doodle was inspired by lesson 99 from the workbook. There it was highlighted how salvation is the borderland between truth and illusion, and how salvation and forgiveness are the same. Sooo, to free yourself of illusions – these thought bubbles – is to free it of its shape in a drawing, into pure light.
Here we go…
Illusion has an effect on you,
But your salvation is to forgive…
So when you forgive your thought,
It turns into light!
Viruses have a similar thing going on.. They are surrounded by a protective layer when they hit your skin. You need to hit it before its effect hits you. And that is done with soap by washing your hands. Thus is the virus turned into nothing.
What if we combined these two, and used the time spent on washing hands in practicing forgiveness?
Double-win!!