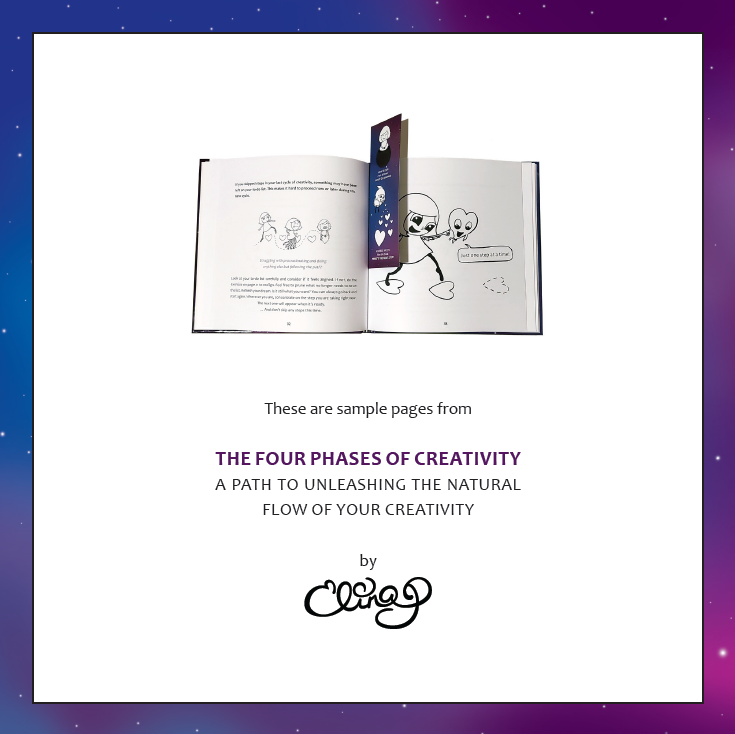 If you are curious to find out what's inside the Four Phases of Creativity – You can now get 11 sample pages to read through when you sign up below to receive the monthly elinap update.
The Four Phases of Creativity is 80 pages long book where Mira holds your hand all the way from the start to finish in her sweet, uplifting and loving way.
If you already are a subscriber, just wait and check out your inbox tomorrow.