In this series of blog posts I'll dive deeper into the world of my doodles. In this post we'll take a closer look at doodle #13 in MIRA – Glimpses of Life & Whispers from the Heart…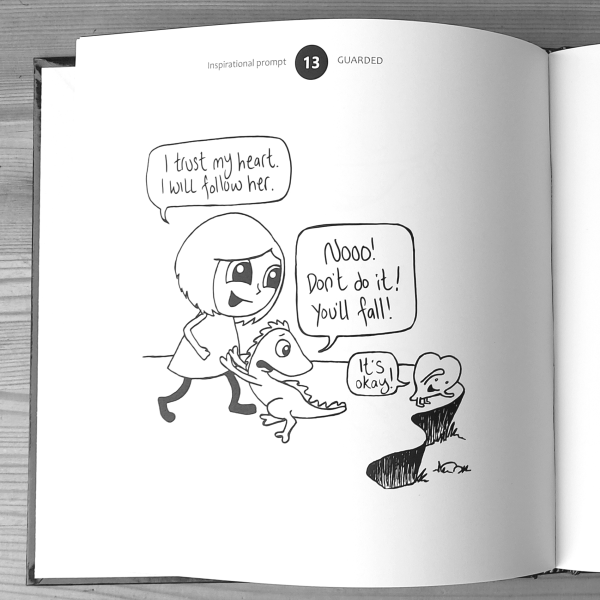 DOODLE NOTES
For doodle #13
—
An excerpt from the book:
INSPIRATIONAL PROMPT – GUARDED
"I trust my heart. I WILL follow her," Mira exclaims.
"NOOO! Don't do it! You'll fall!" the ego shouts.
"It's okay!" whispers Mira's heart.
Even with being so well-guarded by the ego,
wouldn't you rather jump and trust your heart?
"Now I wonder why did I ever doubt you?!" Mira says.
—
elinap's musings on the doodle afterwards:
The ego sees threats where there truly are none.
Here Mira is approaching a cliff and the ego tries to prevent her from jumping off. It's a new exciting opportunity, something Mira is already convinced that she can go for. Her heart knows that the cliff is really just a bump on the path, a step that Mira can easily take.
How easy it is to listen to the ego and not jump?
Which step can you take today that your ego is threatened by, but your heart tries to convince you to take?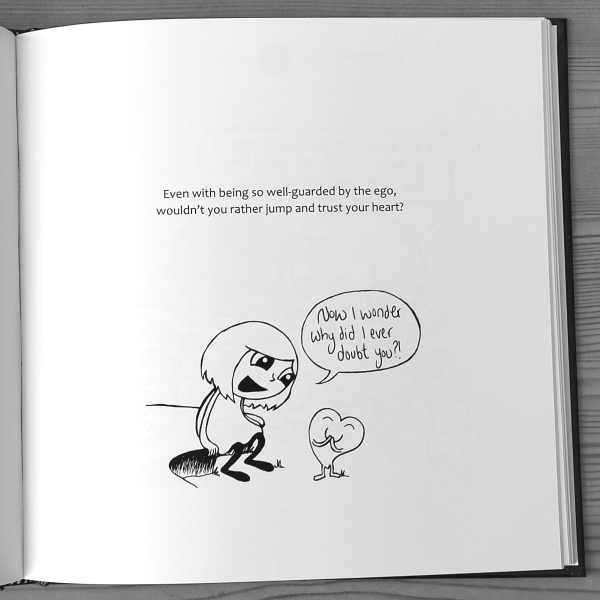 You can now pre-order
MIRA – Glimpses of Life & Whispers from the Heart
from elinap shop
The doodles in MIRA were drawn daily in October 2018 & 2019, inspired by the one-word prompts of Jake Parker's INKTOBER challenge.