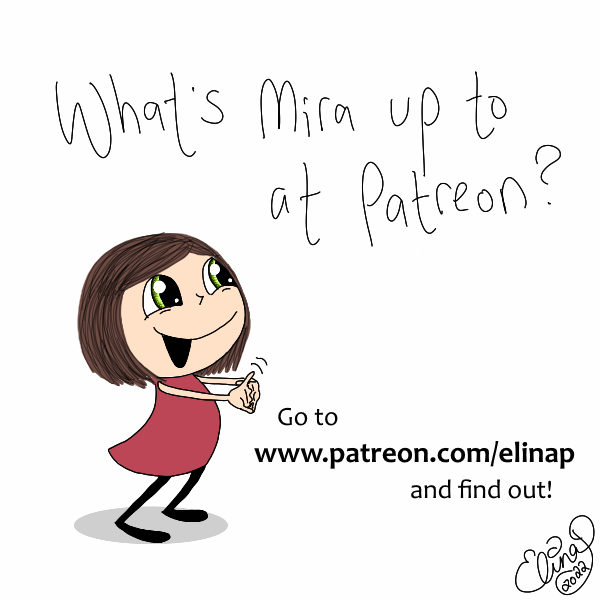 Here's Mira from the latest Monthly Doodle…
What is she up to though?
I shook things up a bit at Patreon, and let go of all the other tiers than the monthly doodles. I love to have the platform available in case someone likes to join the inner circle and be part of Team Mira in spreading her message of hope and persistently following your heart.
All the support is greatly valued, be it likes, loves, comments, shares, buying my books, DreamDoodles or becoming my patron.
I obviously haven't shouted out about being at Patreon enough, but I've had really awesome, long-time patrons for years! I love and appreciate it soooo much!
You are the best! ❤
I started posting on Patreon in 2016 and have posted consistently there for years. Now I'm down to one patron, maybe sometimes it'll be zero – but my heart goes on, I'll keep posting my fresh uplifting and delightful monthly doodles that are not posted anywhere else, because that's FUN! (And it's also a great way to build a body of work… 😉)