MIRA 2

– Astonishing Moments & Turning Points
is now available!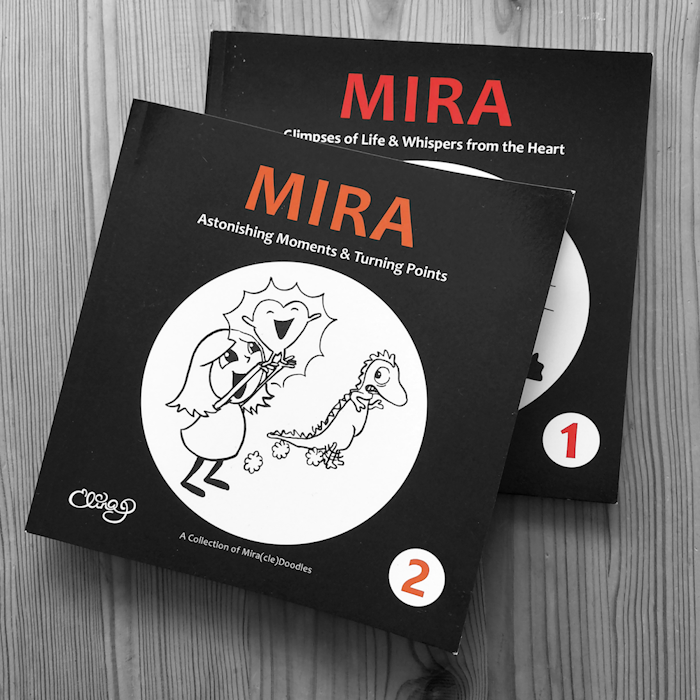 One year ago I celebrated the birth of my first collection of Mira(cle)doodles, and now there are TWO!
You can find the paperback in many online bookstores already, but the hard cover takes a little longer to get on their lists. Both editions are available at my own online shop though!
I'll be updating the links as MIRA 2 finds its way around the globe.
Oh, how much fun it is to find MIRA 2 appear already in Canada, Australia, Japan, and The United States!
This doodle collection, like its previous volume, is 120 pages long and filled with doodles and five short stories.