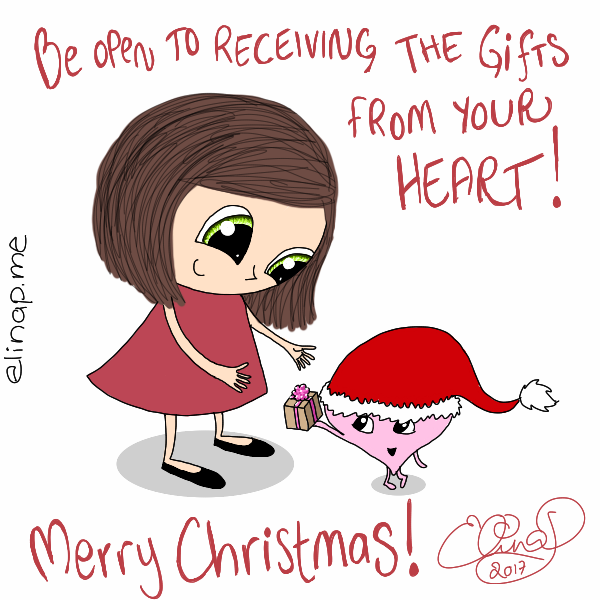 Merry Christmas To You!!
When you quiet down with the end of the year silence, it's possible to see more clearly. And that's when your heart begins to bring you her gifts. Be open to receiving them all! They can be as small as a smile or as huge as forgiveness and acceptance.
Just sit back and see what comes to you.
Have a very merry Christmas and a Happy New Year!
I will be having my annual offline experience during the Holidays and will be coming back to you with my Mira(cle) Monday Newsletter on January First! Sign up here! (From December 23rd onwards there won't be any emails, blogs or fb updates coming from me.)