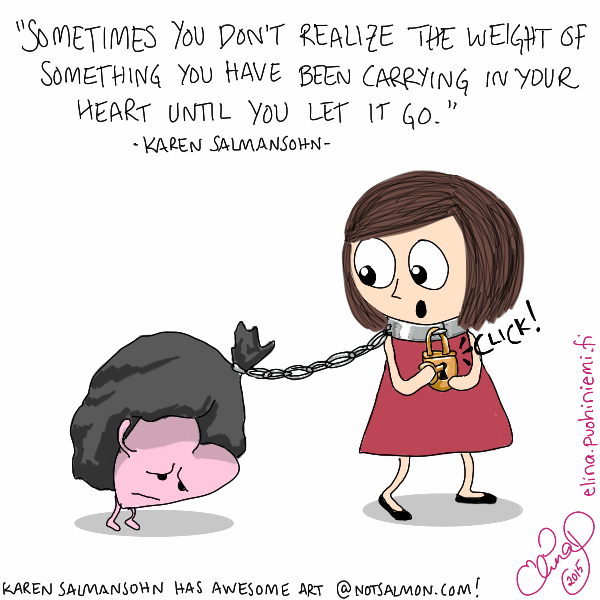 A Message From Mira: The Weight on Our Heart
It can be really scary to look at what you have been carrying, the weight in your heart.
But here's how you can make it easier:
With every success in letting go you can celebrate on feeling lighter.
Just notice how good it feels!
What have you let go successfully?
What can you celebrate on that has left you lighter, happier and thriving?
Trust that next time you let go you can again celebrate!
Welcome to Follow Mira on Fb
Mira posts her sweet weekly reminders over at Facebook!
Click "See First" and you'll never miss it on your newsfeed!