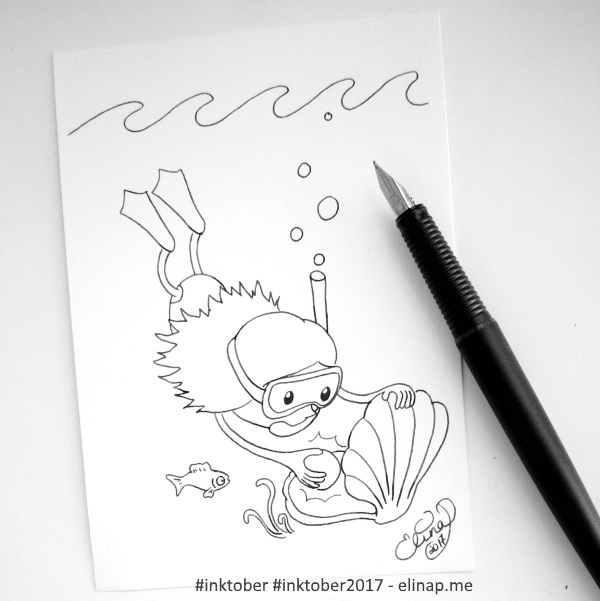 Inktober Day 4 – Underwater
Just yesterday I took a big plunge underwater.. Well it could have been undermud too.. But I strongly believe there is beauty to be found in all the messes we make.
You can find the most amazing pearls underwater!
I'm still searching for the pearl in this plunge but I'm seeing something glimmering in the distance already! Yaay!