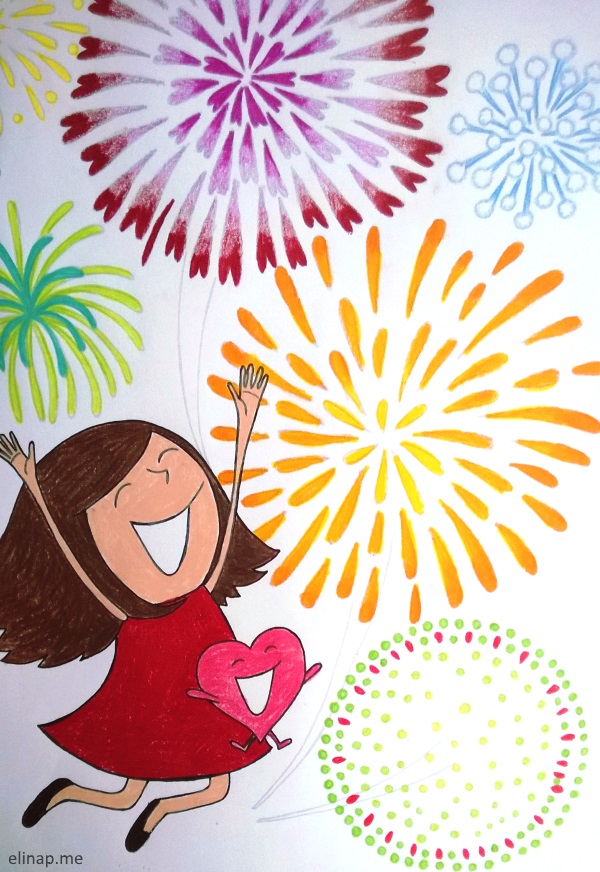 It's Time to Celebrate!
Happy 100th birthday Finland!

It's time to celebrate our independency and beautiful, lovely country!

:: In December my newsletter coloring exercise theme was to celebrate. I experimented with grey lines and I love how these fireworks turned out! Maybe I'll add some black behind them too!
I've been offering free coloring exercises with some coaching questions every month in my newsletters for over two years now and things are changing, I'm thinking of other ways to put these out there. I'll be back with my plans in the upcoming months.