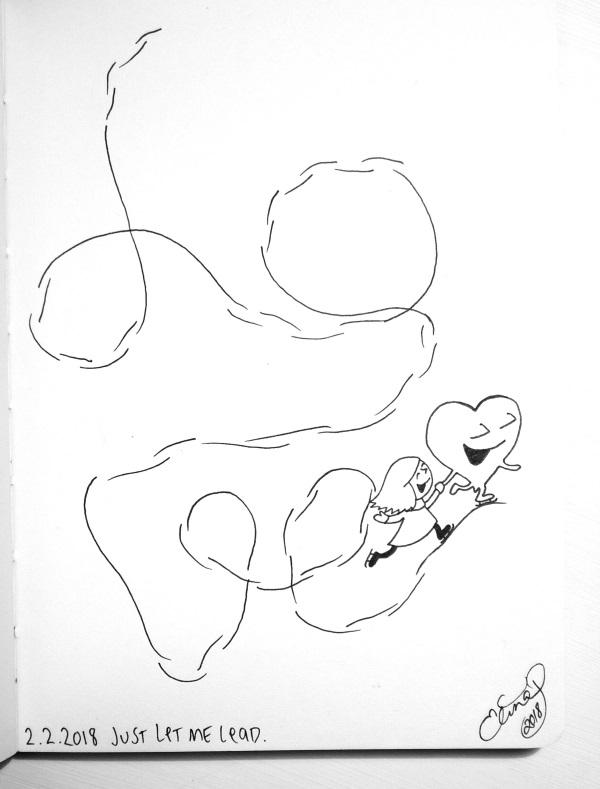 Year 2018 is about doodling daily again – With ink this time.
For each month I've chosen a different color. This is fun!
Daily Doodling – Just Let Me Lead
In February I choose to let love lead me where ever I go.
I ask myself:
"Is this what I really love doing?" or
"What would I love to do?"
Then I go and do it.
Afterwards you can look back and see the trail of love you left behind.